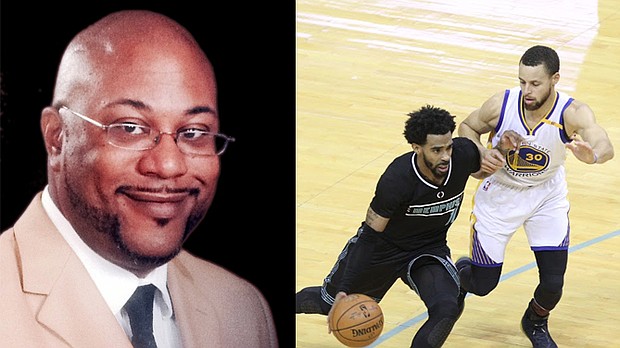 Despite Mike Conley's breakout performance against the San Antonio Spurs in the 2017 playoffs, he'll need more help than a 40-year-old Vince Carter to win a series against the Warriors' Kevin Durant and Steph Curry. Much more help.
(Photo: Warren Roseborough)
Stories this photo appears in:

What will it take to dethrone Golden State?