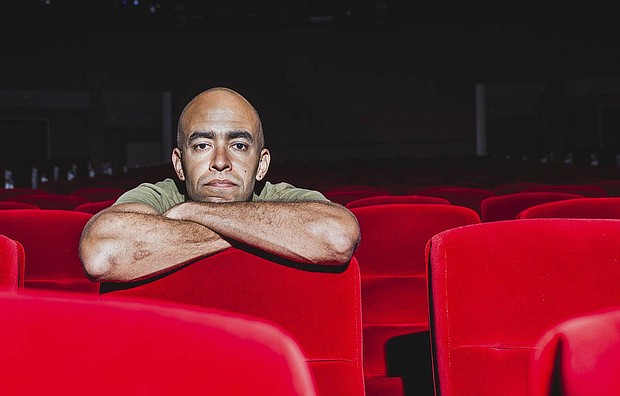 Marvel executive Nate Moore in one of a few private viewing theater on the Walt Disney Studios lot in Burbank, CA. Disney aquired Marvel Entertainment in 2009 and since has produced blockbuster films like Captain America, the Avengers, and Guardians of the Galaxy.
ORIANA KOREN FOR ESPN
Stories this photo appears in:

Nate Moore makes The Falcon, makes Black Panther, and he's making the future of film.