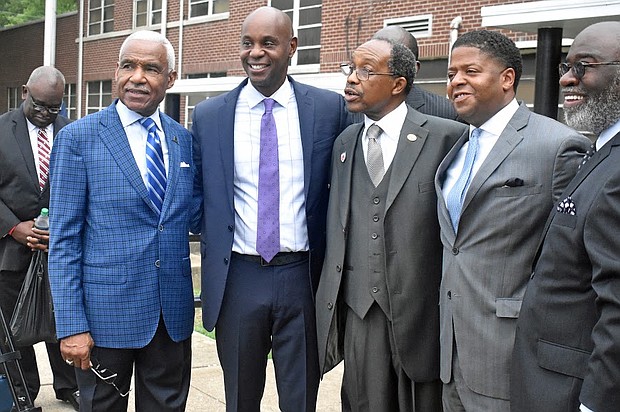 he special visitors to Dunbar Elementary School on Monday included (l-r) former Mayor A C Wharton Jr.. Shelby County Schools Supt. Dorsey Hopson and Bishop Henry M. Williamson Sr., presiding Bishop of the First Episcopal District of the Christian Methodist Episcopal Church).
(Photos: Lee R. Watkins)

Stories this photo appears in:

When the future of your school has been resurrected from the grave list of schools targeted for closure, the first day of the new school year warrants the kind of red-carpet treatment students and parents received at Dunbar Elementary School on Monday.