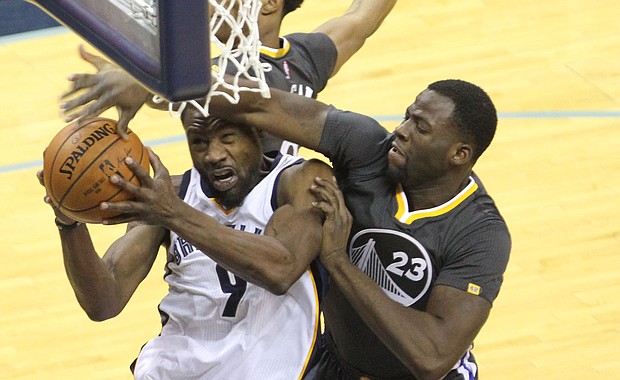 Grizzlies SG Tony Allen drives to the basket and is fouled by Warriors PF Draymond Green.
Stories this photo appears in:

With Tony Allen headed to New Orleans, GGG Columnist Lee Eric Smith pauses to pay respect to FTAD.

VIDEO: Zach Randolph, Steph Curry, Troy Williams
Seven Grizzlies score in double figures.