GritGrindGrizz: The Grindfather Clause
With Tony Allen's departure now official, Memphis will miss the force of nature who 'hung his hat on the defensive end'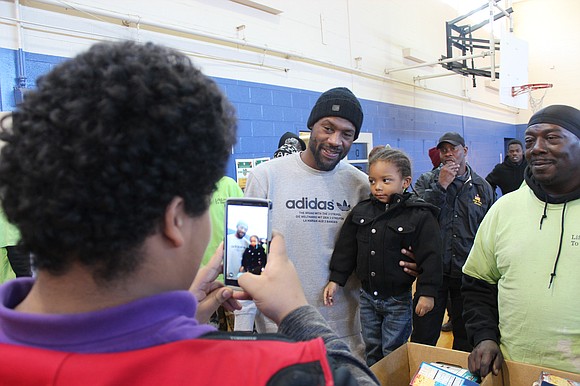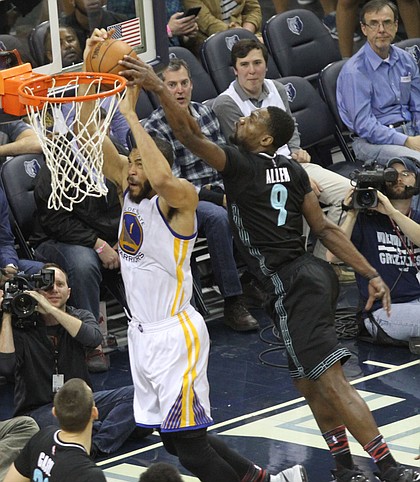 Even though it's still about a month away, buckle up for one weirdly familiar opening night when the Grizzlies tip off the regular season on Oct. 18.
Tony Allen — The Grindfather, First Team All Defense — will be there. He will suit up and will probably play. But he will be doing both for his new NBA team, the New Orleans Pelicans.
With the departure of Zach Randolph to Sacramento earlier this summer, we already knew that the era of The Core Four — Randolph, Allen, Marc Gasol and Mike Conley — was at its end. And even as Memphis loaded up on wing players in the offseason (Tyreke Evans, Ben McLemore, Dillon Brooks), there was still a sliver of hope that Allen, an unrestricted free agent, might yet find his way back into FedExForum for home games. Never mind the fact that the Grizzlies had shown no indications they were interested in such a thing, but still.
Well, consider the other shoe dropped. Allen has reached a one-year, $2.3 million agreement with the Pelicans. Given that Rajon Rondo will suit up in No. 9, there's no word yet on what number he'll wear.
For all of the accolades and adoration that Randolph received as he moved on, there's the sense that Allen was somehow in the shadows, not as important. And indeed, given his penchant for missing layups, nobody was calling for the ball to be thrown to Allen with the game on the line. That's what you had Z-Bo for.
No, what I've come to realize is that The Core Four resonated with the city for the same reasons, but in different ways. Being a blue-collar city with a seemingly permanent underdog mentality, fans want to see a hardworking team compete as if their lives depended on it. Randolph embodied "tough-we-don't-bluff" Memphis; Gasol was the "no-nonsense, no-excuses" guy; Conley was the "I'm better than I get credit for" player. Lie and act like you don't have at least one of those chips on your shoulder.
And Allen? Allen was the "I'll overcome what I can't do with what I CAN do" part of Memphis. Allen was feral and relentless on defense. His ferocity was contagious, as was his competitive spirit. He was "First Team All Defense," he was "All Heart, Grit, Grind."
He was a rare breed – a player you prayed wouldn't shoot, but were still mesmerized by. How many times did you cheer after he stole the ball and raced down court for a wide-open layup? How many times did you follow that cheer with a groan after he missed it? And how many times did you simply shrug and say, "That's just Tony Allen doing Tony Allen things?"
There are many Tony Allen moments, but his signature game — indeed the one that forged a catchphrase, T-shirt line, growl towels, marketing campaign and indeed the team's identity — that would have to be the 2011 game in Oklahoma City. For context: O.J. Mayo was serving a 10-game suspension. Rudy Gay sat out with a sprained right toe. Sam Young and rookie Xavier Henry had gotten more starts than Allen. XAVIER HENRY. Like he had been in Boston, Allen was a bench player, only called on when needed.