Boosie Badazz is more than a rapper, he's a survivor and he's cancer-free
'I was reaching out to the public because I needed prayer, prayer is stronger than anything'
Maya A. Jones, The Undefeated | 9/13/2017, 12:55 p.m.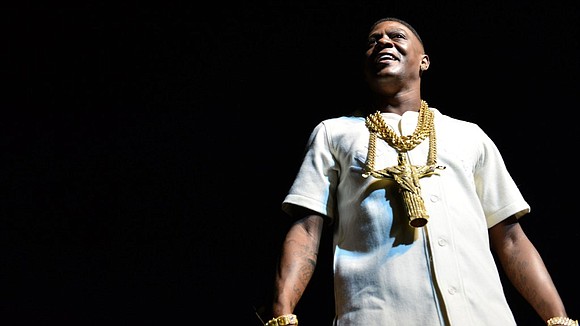 One glimpse at Louisiana rapper Boosie Badazz's schedule will tell you he's a businessman on a mission. It's his everyday battle with cancer and also diabetes that you can't always see.
What fans witness on any given night of a Boosie performance is an artist who is passionate and dedicated to his craft. But off stage, beyond the bright lights, live mics and the fog of smoky nightclubs, Boosie, given name Torrence Hatch, battles each day to keep going.
There are the doctors' appointments to ensure the 34-year-old is still cancer-free after being diagnosed with kidney cancer two years ago. There are the daily measures Boosie takes to control his Type 1 diabetes — insulin, three times a day — a regularly scheduled routine since his diagnosis 13 years ago.
He's also been working overtime in the studio on his latest tracks and celebrating the successes of other artists he has managed, including rapper Yung Bleu, who signed with Columbia Records last month. The entrepreneur has even crossed into the food industry to promote Boosie Juice, his all-natural strawberry-kiwi-flavored vodka and pushing the Lil' Boosie Louisiana Heat potato chips, produced by the Rap Snacks potato chip company. In between business ventures, Boosie is still greeting the fans and delivering high-energy performances to sold-out crowds around the country.
Despite that Boosie Badazz remains as tough as his moniker, and is keeping his health at the forefront.
"Right now, I'm probably healthier than I've ever been," Boosie said by phone. "I'm just trying to stay out here and keep doing what I'm doing but, you know, the things that I be going through, it just makes me stronger. I never fold. All this s— that come on me … it just makes me stronger. I been going through this my whole life."
Boosie, a Baton Rouge, Louisiana, native, gained popularity in the early 2000s after signing with Pimp C's Trill Entertainment. There, Boosie — known as Lil Boosie at the time — collaborated with artist Webbie, and the two released their first hit collaboration album, Ghetto Stories, in 2003. After the popularity of the first album, a second collaboration album, Gangsta Musik, was released the following year. Boosie's solo album, Bad Azz, was released in 2006.
"My music, it does more than make people jump or bob their heads," Boosie said. "It touches people. … My fans see me and they cry to me. I'm a friend to my fans and that's that different music. You can make music that makes you jump, but you're gonna get tired of dancing. When you make music that sits with people and make people think, it's different. I have a crazy following and my fans love the s— out of me. You can't tell them nothing about Boosie."
As Boosie climbed to new heights in his career, trouble soon followed. In 2009, the rapper was jailed and sentenced to four years after pleading guilty to a marijuana possession charge and probation violation. Two years later, he pleaded guilty to attempting to smuggle drugs into prison, which added eight years to his sentence, according to NOLA.com. His sentencing prompted the social media campaign #FreeBoosie, started for and by fans who believed the rapper's sentencing was too much. After serving five years, Boosie was released from prison in March 2014, and immediately got back to work as if he'd never stepped out of the scene.