Undocumented black immigrants may fare worse without DACA protections
Terrell Jermaine Starr, The Root | 9/11/2017, 11:30 a.m.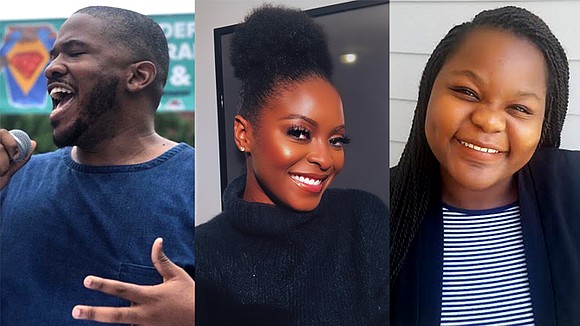 Tobore Oweh knows the next six months of her life will be stressful after Donald Trump's decision to rescind the Deferred Action for Childhood Arrivals program Tuesday.
She is one of 800,000 people covered under the Obama-era policy who fears the worst if Congress doesn't come together to resolve the crisis Trump created.
She and her parents originally arrived in the U.S. from Nigeria when she was a child, so America is the only home she knows. Now she's bracing for the prospect of being deported to a country that is essentially foreign to her.
"Just being a black woman in America already is challenging," she said. "Being a black person in America is challenging. Adding undocumented on top of that is a double whammy."
Trump's move to rescind DACA also reminds Mwewa Sumbwe of what it means to live in the United States as an undocumented black woman. She came to America from Zambia with her parents when she was just 4 years old and settled in Silver Spring, Md. She attends school at the University of Maryland and wants to start her own business some day.
Being black in America in general is a daily process of walking on the eggshells of white supremacy, but being undocumented adds another layer of racial aggression.
As the Daily Beast reports, people who are stopped by cops are subject to U.S. Immigration and Customs Enforcement officers being alerted to their arrest because the Department of Homeland Security has said that ICE can use DACA information to deport people under arrest. And, as we know, black people are much more likely than members of any other group to be stopped by police.
For a black person who doesn't have documentation issues, they just have to worry about an arrest. For Sumbwe, an arrest could mean deportation.
"Everywhere I go, I have to be suspicious of everything," she said. "It's draining because you really can't just live freely. If I am having a conversation with police or a legal authority, [I think about] how I'm presenting myself. Am I speaking properly? Should I defend myself? It's this constant feeling of strategizing on how to survive."
While much of the attention over Trump's DACA decision has focused on Hispanic recipients, black immigrants are facing many of the consequences as well.
There are more than 575,000 black undocumented immigrants in the United States, according to the Black Alliance for Just Immigration. In its recent State of Black Immigrants report (pdf), BAJI found that the vast majority of people who took advantage of former President Barack Obama's 2012 administrative program DACA were Mexicans, at 78 percent of application-approval rates. Comparatively, only 3 percent of African immigrants and 2 percent of people of Caribbean descent were eligible for DACA, out of an eligibility pool of 1.2 million.
Even more troubling is the fact that black undocumented immigrants are much more at risk of being deported than any other group, according to BAJI's report. While black immigrants make up just 5.4 percent of the undocumented population, they make up (pdf) 10.6 percent of immigrants in removal proceedings between 2003 and 2015.