Here's how happiness improves health, according to science
BlackDoctor.org | 9/11/2017, 11:25 a.m.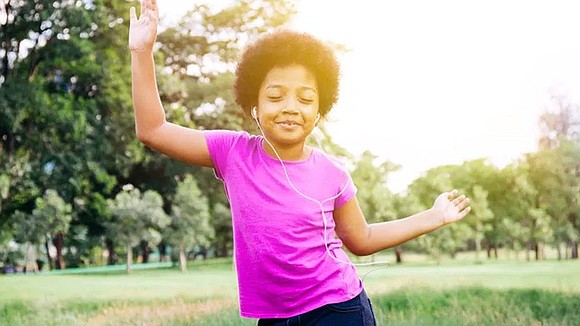 Scientists build a strong case in favor of the effects happiness may have on overall physical health and longevity.
The report, published in Applied Psychology: Health and Well-Being, assessed the effects of "subjective well-being" on various factors of physical health. After examining more than 20 previous reviews and more than 150 individual studies, findings confirm with "almost no doubt," that happiness can indeed influence health, lead author says Edward Diener, professor of social psychology at the University of Utah. So, how does it work? For starters, it's believed that happy people take better care of themselves including: exercising, making healthy eating choices and getting adequate sleep.
Further data suggests that happiness may even boost cardiovascular and immune health, influence hormones and inflammation levels, speed wound healing and improve emotional states, according to CNN. While, there are only a handful of studies on the topic and more research is needed, "the findings are promising in offering a direct tie from psychological well-being to aging and health at the cellular level," per study authors.
Still, researchers argue that the body of work is strong enough to claim that "subjective well-being" can influence health and longevity, "at least in some instances." Now, scientists must determine why happiness seems to be linked to health for some, but not for others.
"It's just like cigarettes: We don't know why some people live to 100 even though they smoke, while others die of cancer at 50 and never smoked a day in their life," said Diener. "Being happy certainly isn't a guarantee that you're going to be healthy, and it's true that some studies haven't found an effect."
"People are doing a lot of things to stay healthy; they're jogging, riding their bikes, eating fruits and vegetables," he continued, of how the happiness research may have implications on the general public. "We want to remind people that there's one more thing you need to work on that can also have a big effect on your physical and emotional well-being."
Although there's ample advice out there for combating everyday stressors, Diener explains that achieving real happiness goes beyond reducing stress and anxiety. "Learning to enjoy your work, being more grateful and having really positive relationships are important, too," he said.
Here are four fool-proof ways to practice a little happiness:
Be grateful: Start a "gratitude diary." Experts suggest writing down 3 to 5 things that you liked about your day.
 You can also try a gratitude jar.
Be gracious: Gift your time to at least three different people this week. It's no secret, that recognizing someone's need and wanting to support them, is a major mood booster in itself.
Be mindful: Science shows that the more your mind wanders, the more miserable you are. Set a goal, track it and pay better attention to your intentions for the day. A little focus goes a long way!
Be realistic: Know that life hurts, but that happy and unhappy people share many of the same life experiences – pain, trauma, guilt, grief. The key is to remember that bad things pass and are seasonal. Good things are soon to come.