ALL OVER TOWN
Brianna Alexis Smith, Special to The New Tri-State Defender | 9/8/2017, 11:26 a.m.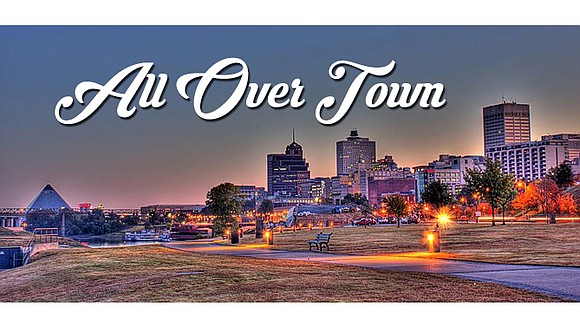 Of course, it's Southern Heritage Classic weekend here in Memphis . . . for a full schedule of events, including concerts, the fashion show, parade and more, see the inside back cover of our special wraparound. If you're looking for something else to do . . .
September 8 - In honor of MLK50, the National Civil Rights Museum is creating a free outdoor concert series for the community to enjoy! The second series will feature vocalist Courtney Little. From the sweet sounds of soul to chilled-out beats and local bands, the museum is the place for family fun this fall. The concerts also feature spoken word artists, MLK speeches, a DJ and a Sip & Shop at the Main Street Museum Store. Stretch out on your blanket or lawn chair and enjoy the tunes. Best of all, it is FREE!
September 8 - The Alphas of the Memphis Alumni Chapter will be kicking off your Southern Heritage Classic Weekend proper with the inaugural "NightCAP (Classic Alumni Party)." Wear your favorite alumni gear to represent your school, your favorite school or your favorite fictitious school. The party will be held at 4122 Barton Dr. from 7 p.m. - 2 a.m. For ticket information, visit www.memphisalphas.org.
September 8 - The Nupes of the Memphis Alumni Chapter are hosting a Southern Heritage Classic Tea party. The Nupes are rolling out the red carpet at In Love Memphis (7144 Winchester) for all of the out of towners making their way back to 'The M' for the game and festivities. Last year was absolutely off the charts and an encore is imminent! Doors open as early as 4 p.m.; no cover charge until 10 p.m.
September 9 - The National Coalition of 100 Black Women, Inc. will host the Southern Heritage Classic Fashion Show and Brunch, at 11 a.m. at the Guest House at Graceland (3600 Elvis Presley). This signature event is one of NCBW fundraisers in support of community involvement activities and scholarships for women! Tickets are $50. Contact any NCBW Member for your tickets. Doors will open at 10:30 a.m. Show will begin promptly at 11 a.m.
September 9 - Time to let the good times roll with the 2017 AlphaMemphis Ultimate Tailgate Experience at the Southern Heritage Classic. This year, AlphaMemphis Tailgate theme is a New Orleans style flavor, with a menu filled with Cajun food and drinks. You do not have to be Greek to participate. Tailgating will begin at noon and will be at The Tiger Lane Stadium (Section D Lot 209-212). Tickets are on sale for $25 at alphamemphistailgate17.eventbrite.com.
September 9 - Coors Light Presents The Southern Heritage Classic Afterparty with rapper T.I. and DJ Envy at Minglewood Hall. Tickets can be purchased at ticketfly.com for $30 - $40. This event is 21+. Doors will open at 10 p.m.
September 9 - Rapper Juvenile will be live in concert at New Daisy immediately following the Southern Heritage Classic. Tickets are $20 - $35 and can be purchased online at www.eventbrite.com or at The New Daisy box office.