7 black shows to watch this Fall tv season
Tonja Renée Stidhum, The Root | 9/6/2017, 1:31 p.m.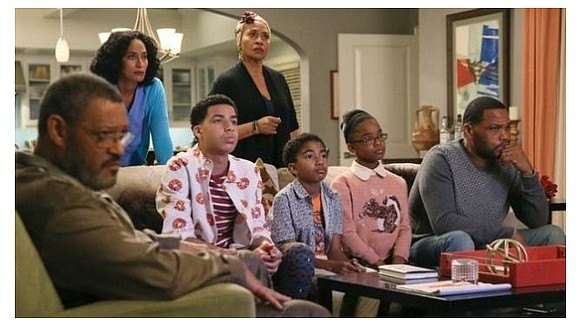 The fall season is near, and I have to be honest: I don't care about trees changing colors (I live in Los Angeles, where it's green ... everywhere), and pumpkin spice makes me as excited as a vegan lion. But what I am enthusiastic about is what autumn entertainment will bring. Whether it's the return of an oldie or the debut of a goodie, fall television is bound to pique your interest.
Black television and black representation on TV are undergoing yet another renaissance, and I am here for each and every bit of it. But to display some of that honesty again—I have to admit that we still have a long way to go. Nowadays, it feels as if there are so many high-quality TV shows, we can't even keep up with them all. Plus, the rise of streaming platforms means that we're being hit left and right with entertaining content. As the numbers grow, however, so does the widening of the representation gap. Though I am excited about the increase in black-dominated television, I can't help thinking that I'm grasping for scraps. I guess going from starving to snacking can make you feel that way.
Still, I do want to give shine to some of the content we have to look forward to. So without further ado, here's a list of upcoming black TV shows to satisfy your palate—especially after you've been crunching a bunch of dead leaves and bringing them into your crib:
1. Black-ish
To be honest, I'm mostly here for what new quip Ruby Johnson (shoutout to the unmatched Jenifer Lewis, aka "Your IMDb Page Could Never") is going to fling at her son Dre (Anthony Anderson), Bow (Tracee Ellis Ross) or Pops (Laurence Fishburne). Or Diane's (Marsai Martin) deft side eye. Last time we saw the Johnsons, we were holding our breath awaiting the debut of the newest mini Johnson. Since Black-ish never shies away from tough conversations about race and politics, the next season should bring an interesting dynamic, given the new baby and Zoey's (Yara Shahidi) send-off to college (with Grown-ish soon to come). Season 4 of Black-ish premieres Tuesday, Oct. 3.
2. The Mayor
This one is a newbie! Starring Brandon Micheal Hall, Lea Michele, Bernard David Jones, Marcel Spears and Yvette Nicole Brown, The Mayor follows a struggling hip-hop artist who decides to run for mayor to sell his mixtape and—oops, pow, surprise—he actually wins. I'm looking forward to the shenanigans that shall ensue. Plus, one of the executive producers is the ever-so-talented Daveed Diggs. The series premiere of The Mayor takes place Tuesday, Oct. 3.
3. Scandal
One word: ShondaLand. And this ain't just another season of the show that smoothly snatches your wig within the last five minutes; this is the final season. Of the entire series, y'all. This is, essentially, black history. The sixth season wrapped up with the aptly titled "Transfer of Power" episode, in which Olivia Pope (Kerry Washington) reclaimed her crown in a way that had everyone looking like the shocked Patrick From SpongeBob SquarePants meme. Given Ms. Rhimes' knack for drama, this last season is sure to leave the entire universe edgeless. Lucky No. season 7 of Scandal premieres Thursday, Oct. 5.