First sermon on Sunday for Gospel Temple Missionary Baptist Church's new senior pastor
TSD Newsroom | 9/1/2017, 12:30 p.m.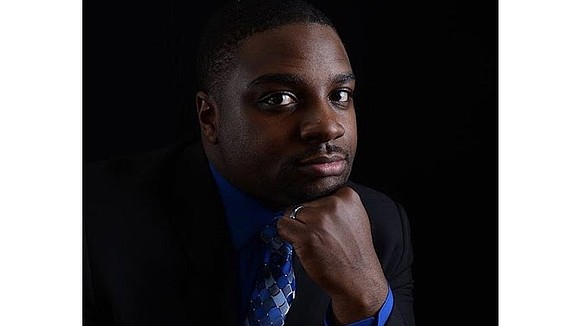 The Rev. Charles L. Ewing II has been named senior pastor of historic Gospel Temple Missionary Baptist Church at 1080 North Manassas St.
An ordained Baptist preacher within the National Baptist Convention, USA, Inc., Rev. Ewing has 10-plus years of pastoral experience. He will preach his first sermon as Gospel Temple M.B.C.'s senior pastor during the 11 a.m. service on Sunday, Sept. 3.
The Rev. Ewing's most recent pastoral assignment was as youth pastor at St. Mark Baptist Church in Nashville under the leadership of Pastor Kenneth L. Richardson. He has also served as youth minister and associate pastor at Mt. Olive Baptist Church in Loudon, Tenn., under the Rev James Billings; and as associate minister and youth pastor in Memphis at Progressive M.B. Church under the Rev. Dr. James B. Collins.
Rev. Ewing has taught bible study and interned at the Wesley Foundation of Tennessee State University and currently serves as a teacher's assistant at the American Baptist College in Nashville. He also is a former associate director general for the National Baptist Congress of Christian Education of the National Baptist Convention, USA, Inc.
While at the helm of Ewing Moving & Storage in Nashville as the current operations manager, he has continued the work of ministry and rehabilitation in giving jobs to ex-convicts and drug addicts. He also provides counseling and outlets for drug and alcohol rehabilitation.
Rev. Ewing earned a Bachelor of Arts degree Cum Laude in Biblical Studies and a minor in history at Carson-Newman College in Jefferson City, Tenn. Most recently, he earned a Masters of Divinity degree at Vanderbilt Divinity School in Nashville. While at Vanderbilt he received the St. James Academy Award for Outstanding Senior Sermon, and the Robert Lewis Butler Award for work in ministry and service to the black church.
Rev. Ewing is married to the former Billie Brown, and they are the parents of two sons, Chase, 7, and T.J., 2, and a daughter, Raegan 4.
Gospel Temple Missionary Baptist Church has served the North Memphis community for 113 years. Rev. Ewing succeeds the Rev. Katral Rainey, who resigned.