This success strategist offers lifelong advice for new graduates
Carlota Zimmerman has a four-pronged strategy that will help grads make success the focal point.
Carlota Zimmerman, J.D., Success Strategist (via The Undefeated) | 5/27/2017, 10:32 a.m.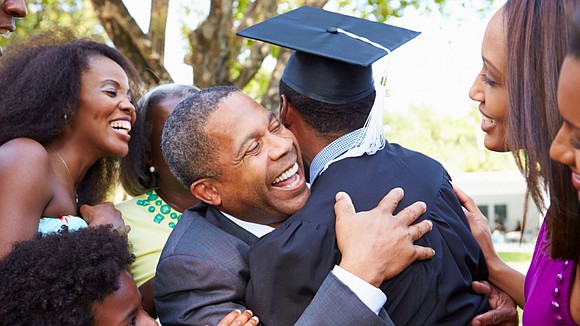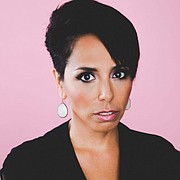 "Youth must be the worst time in anybody's life. Everything's happening for the first time, which means that sorrow, then, lasts forever. Later, you can see that there was something very beautiful in it. That's because you ain't got to go through it no more." – James Baldwin
'Tis that time of year again: Across our fruited, Photoshopped plains, the young people are graduating. Clutching, in both hands, their diplomas and ravenous ambition, the next generation is ready to seize the day, because in these United States of America, the true measure of a person is their success … or lack thereof.
For the millions of young people trying to make sense of the whirlwind of emotions within them, not to mention their rapidly maturing debt load, 'tis the season when an avalanche of advice descends upon them.
We want to believe that success brings clarity to our world … or, at least, to the worlds within us. We want to believe that success is what rewrites the melodramatic scripts of our confusing psychodramas, giving us the standard happy ending of American exceptionalism. Success puts a strut in our step, clears the complexion, makes us popular, gets us laid. Success, baby — it's the American way!
But read the biographies, blogs and Instagram feeds of famous men and women, and for all those moments in the sun, there are still plenty of dark days. There's still a surfeit of day-to-day pain and regret, even as actions influence generations. There's still reality. Our bruised, lonely world puts such a premium on success while refusing to admit that true success is knowing yourself, knowing what makes you happy and knowing your values so as to construct a life that makes sense to you.
Therefore, young people, as you march through your commencement ceremonies and people ask you what you're going to do next and what you want to do with your life, realize that their questions are more redolent of their fears and concerns than anything to do with you.
I so clearly remember being 21, about to graduate from Wellesley College, with no plan whatsoever. I had been a child actor (#redundant) on Sesame Street, a produced playwright at age 18, and was graduating with academic honors. But how any of those "advantages" — as if spending your childhood chatting up Oscar the Grouch about favorite letters and numbers was technically an achievement, per se — added up to gainful employment …? I couldn't quite figure out how any of my eclectic experience was supposed to come together and earn me a regular paycheck. And yes, I had internships. Yes, I worked on campus. As a child actor, I had been earning a paycheck since I was about 4, so I knew all about hard work. But wasn't college supposed to explain everything in my so-called life?
Perhaps I was naive; I was, after all, majoring in history, with a concentration in Russian area studies. But I studied history because I loved history. (Still do.) Even at 21, when people "helpfully" suggested I make a living out of history, I thought that was hilarious. I studied history because I found it fascinating. What could my obsession with Russia's experience in World War II have to do with paying rent, and making a career?