Vigil-night shootings demand strong response from community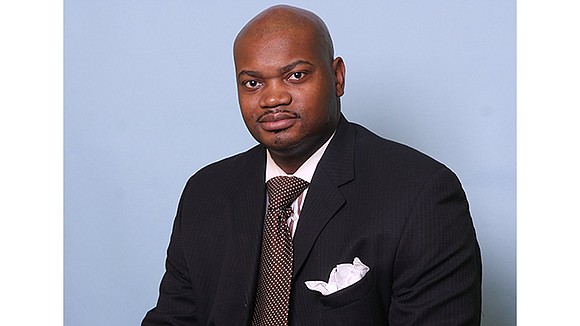 I watched in horror on Monday evening what should have been a somber and reflective television news story about the community's efforts to heal from the murder of a teenage girl a year ago.
Instead, it turned into another scene of vile gun violence, resulting in three people shot (one critical) and sheer terror inflicted on the peacefully gathered crowd.
All of it captured on camera by Fox 13 News.
I was disturbed, distraught and pissed. As one who understands the power of words and their influence on actions, I am careful not to cast broad generalized dispersions on people, especially young black males. Broad sweeping generalizations are used to justify unlawful and sometimes murderous interactions between black men and law enforcement and others.
According to Memphis Police Department Lt. Col. Mike Jones, it appears that two people or two groups of people – and yes, they were African Americans – were shooting at each other, possibly from vehicles. The despicable scenario may have had nothing to do with the vigil for Myneshia Johnson, the 18 year old fatally shot near Beale Street a year ago, Jones said.
The acts of the shooters were criminal and depraved. It's possible that their depravity was not intentionally targeted for the vigil-goers. At worst, the perpetrators are predators – even super predators – preying on innocent people attempting to heal from an act of a disturbingly similar nature.
Either way, the shootings loaded insult and more pain on those already emotionally wounded. Swift, just and significant action is called for in response to this kind of reckless disregard for life, liberty and peace.
Mayor Jim Strickland and Police Director Michael Rallings must bring to bear all possible resources available to capture the offenders and bring them to justice. Anyone who knows these individuals should turn them in or – at minimum – anonymously pass along the information to law enforcement.
If the worst-case scenario proves to be the case, there can be no excuses. In such an instance I would urge the Acting U.S. Attorney for the Western District of Tennessee Lawrence J. Laurenzi to pursue federal charges of committing terrorist acts in addition to state charges of reckless endangerment, attempted murder and assault. As we struggle with how to deal with gun violence, a significant show of intolerance to such an act must be demonstrated.
In either case, Mayor Strickland should move more swiftly to collaborate with mental health professionals throughout the community to provide low-to-no-cost access to badly needed services. Many in our community, and especially our young people, are suffering from post traumatic stress disorder. They need and deserve access to services to help them heal and not embrace gun violence as a normal way of life.
While clear on the need for significant and swift response to the individuals that continue to prey upon the community and take innocent lives with impunity, I am diametrically opposed to the policies and approaches of U.S. Attorney General Jeff Sessions.
Sessions has called for federal prosecutors to pursue the toughest penalties possible, including for nonviolent drug offenses that carry mandatory minimum sentences. I stand with those boycotting his presence in Memphis on Thursday.