WATCH: Cornell West and Bill Maher argue over West not voting for Clinton
Oh, and Neil deGrasse Tyson watches the fireworks.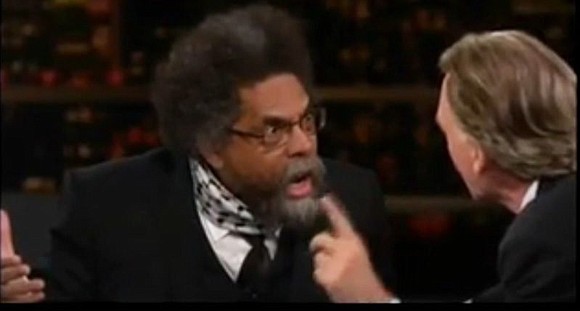 If you'd told me that Dr. Cornel West and Dr. Neil deGrasse Tyson were going to be on the same stage talking about ANYTHING, ANYWHERE, I'd be trying to buy a ticket. Those two brothers are just that deep. Throw in some of that IDGAF magic from Bill Maher, and I'm likely to be hooked.
And so it was that West and Tyson joined journalist David Frum on Maher's HBO series "Real Time with Bill Maher." West has been a frequent guest on the show, and during the last election season, West was very much pro-Bernie Sanders and anti-Hillary Clinton -- so much so, that he is proud to say he did not vote in the 2016 Election.
Well, on the May 19 episode, Bill pointed out that Hillary was the best option available on the ballot. West disagreed and . . . well, see for yourself:
I see both points. But honestly, all this clip made me want to do was go back and find the whole show so that I might be able to see West and Tyson talking about something. ANYTHING.