It's 'Holy Poetry' Time!
Local author opening poetry club for Christians.
Kelvin Cowans, Special to TSDMemphis.com | 5/19/2017, 10:48 a.m.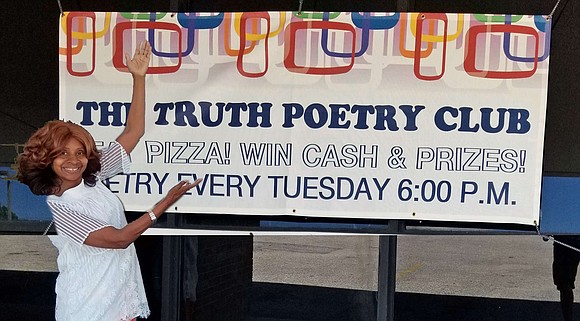 KC: Can you share one of your poems with us?
RH: This poem is called "Don't worry, God is in Control."
Some people don't believe that God exist, they think he is just a fairy tale or myth,
They say in order to believe they need something they can see or feel, then they would know that God is real.
But the evidence that he exist is all around us, in his creation of nature it is obvious.
God is more real than human eyes can see, God is just as real as you and me.
God is in control of everything.
When you're confused and don't know where you should be going, ask God, he knows the end from the beginning. If you lose everything you've been living for, God can replace it with so much more.
If your life begins to fall apart, God can put it back together as fast as the beat of your heart.
If your enemies out number you by fifty,
With God on your side the two of you are the majority.
If the devil attacks you like a raging flood, God can turn it around and make it for your good,
If the doctor give you a bad report, and says your life will be cut short. It's not over until God says it's over, you can be healed and recover.
If your spouse says I'm leaving you for another, don't you know that God can give you someone better.
If it seems that the whole world is against you, and your friends and family have failed you to, God promises I will never leave you.
Nor forsake you.
If I am for you, who can be against you?
So don't worry, God is in control.
(For more information, contact Ruth Henderson aka "Ruth Truth" at The Truth Poetry Club, 2794 Coleman Rd., Memphis TN 38128; Call 901-633-6049.)
(Kelvin Cowans can be reached at kelvincowans@hotmail.com.)