"Amandla" means POWER!
Amandla Stenberg, star of "Everything, Everything" sits down with Kam Williams.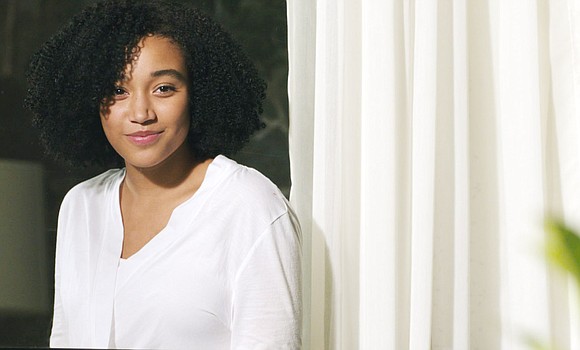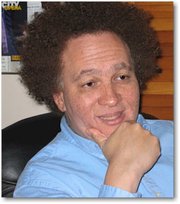 Amandla Stenberg first gained recognition for her role as Rue in The Hunger Games, alongside Jennifer Lawrence, Liam Hemsworth and Josh Hutcherson. After the success of that film, Amandla earned the 2012 Teen Choice Award with Jennifer for Best Film Chemistry. She was also nominated for NAACP Image and Black Reel Awards for that performance.
Amandla made her big screen debut in the breakout role of young Cataleya Restrepo in Colombiana. In January 2016, she appeared in As You Are which premiered at Sundance. The independent film won the Special Jury Prize at that year's festival.
She recently finished shooting Where Hands Touch, a romantic drama set in the Forties, directed by Amma Asante. The story focuses on the relationship between a mixed-race German girl and an SS officer in Berlin.
She is currently filming The Darkest Minds, based on the best-selling series of young adult novels by Alexandra Bracken. The dystopian trilogy takes place in the wake of a mysterious plague which killed most of America's youth population. Amandla stars as Ruby, a teenager with telekinetic powers who joins a group of kids on the run from the government.
She is also attached to The Hate U Give, adapted from Angela Thomas' debut novel of the same name, inspired by the Black Lives Matter movement. The story revolves around a suburban, prep school student coping with the fallout from witnessing a police officer shoot her unarmed best friend.
Besides acting, Amandla has been globally lauded for her crusade to improve society via thoughtful conversation, using social media as a platform to spread social awareness and knowledge. She has shared personal essays on such topics as cultural appropriation, inter-sectional feminism, biracial identity and beauty standards.
Wise beyond her years, at 16 Amandla was named one of Time Magazine's Most Influential Teens as well as the Ms. Foundation for Women's Feminist Celebrity of the Year. Furthermore, Dazed Magazine proclaimed her one of the most incendiary voices of her generation in its Autumn 2015 cover story.
In February 2016, Amandla was presented the Young, Gifted & Black Award at the annual Black Girls Rock! ceremony televised on BET. Later that year, she became one of the faces of Stella McCartney's new fragrance, "POP."
A versatile talent, Amandla also plays violin and sings in the folk-rock duo Honeywater, along with Zander Hawley. Here, she talks about her new movie, Everything, Everything, where she co-stars opposite Nick Robinson.
Kam Williams: Hi Amandla, thanks for the interview.
Amandla Stenberg: Thank you for having me.
KW: You have a unique name. How did you come by it?
AS: It means "power" in Zulu. That's pretty much the main reason why my mom picked it for me. It was also the rallying cry of the South African freedom movement. To them, it meant "Power to the people!" Amandla's the title of a Miles Davis album, too.
https://www.amazon.com/exec/obidos/ASIN/B002S21CPU/ref=nosim/thslfofire-20
KW: Have you seen the movie Amandla about the pivotal role music played in inspiring the people of South Africa to summon up the courage to stand up to the repressive, Apartheid regime?