Tulsa leaders urge peace after cop acquitted in man's death
Betty Shelby cleared in shooting death of Terrence Crutcher (pictured with sister).
Justin Juozapavicius, Associated Press | 5/18/2017, 12:25 p.m.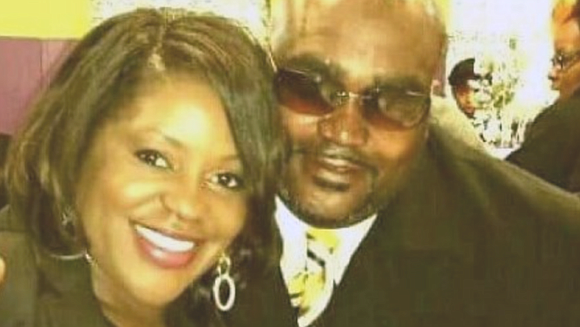 The killing of 40-year-old Crutcher was among a spate of officer-involved shootings in recent years that helped galvanize the Black Lives Matter movement and prompted calls for more police accountability.
Marq Lewis, organizer of the local civil rights group We The People Oklahoma, said the verdict was a blow to Tulsa's black community.
"When is it going to stop — just officer-related shootings? When will the police change policy?" he asked.
Tulsa has a long history of troubled race relations dating back to a 1921 race riot that left about 300 black residents dead. In 2015, a poorly trained white volunteer deputy, Robert Bates, shot and killed a black man after Bates said he mistakenly reached for his gun rather than a Taser. The shooting led to the departure of the sheriff.
A Tulsa jury convicted the then-74-year-old Bates of second-degree manslaughter and he was sentenced to four years in prison.
Tulsa County District Attorney Steve Kunzweiler charged Shelby six days after Crutcher was killed. An affidavit accused her of "becoming emotionally involved to the point that she overreacted."
Defense attorney McMurray argued that prosecutors rushed to charge Shelby for political reasons, fearing civil unrest like the angry street protests that erupted in Charlotte, North Carolina, after the fatal shooting of 43-year-old Keith Lamont Scott four days after Crutcher was killed. But the reaction in Tulsa was more muted, with protests but no violence.