The TSD Interview: DORSEY E. HOPSON
Our exclusive talk with the SCS Superintendent as the school board considers extending his contract.
5/18/2017, 12:20 p.m.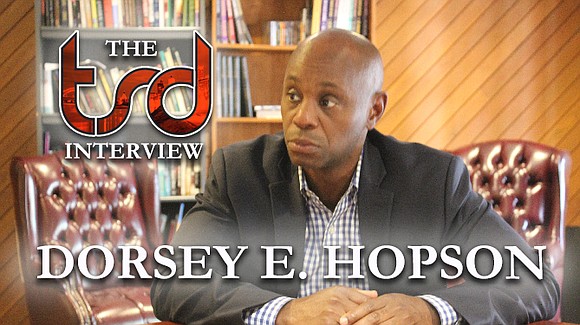 This year, fortunately, … we've decided we're not laying any teachers off. … Some enrollment will go down, enrollment will go up in different places. So we're just gonna work really hard to make sure we match those teachers where the needs are. And, if they don't find positions in schools, we have some other positions that we put in the budget that we think teachers would be well suited for.
For example, we've added some interventionist teacher positions. The state has come up with a different strategy over the last couple years where the bottom 15 percent of all kids have to have additional support. Teachers have been telling me for the last couple years, "We just don't have enough time to do that within the instructional day." We figure adding some of those teachers directly in the schools that need it the most will … lessen the burden of teachers in the classroom, but … give a certified teacher an opportunity to work with the kids that need it the most.
KAA: Let's talk about perception and reality. They're not always the same, as you know. …The perception of the city's schools is still often one of "they're not safe." ... And, secondly, the perception that (the schools) are not something that you can use as a selling tool for business. … So, speak to those perceptions and how you see that matching up to what's real.
Supt. Hopson: We'll be doing a presentation at the May board meeting around the data. (By) … all statistically significant indicators around safety in schools or incidents in schools, we're down double digits – down double digits in simple assaults, which is just fights; down double digits in weapons. Chief Gerald Darling has done an outstanding job. He and his department have won a national award I think three out of the last four years. I would say that, based on the data, our schools are the safest they've been in 10 years. ...
Obviously, we do have to fight perception issues because you may have one fight and somebody videotapes it and it becomes, "This is what's going on in schools." But, I think it's really remarkable, given the spike in violence and other incidents that are going on in the community. Because what we know is that what happens in schools ... are usually just a microcosm of the community. When you've got all of these violent crimes going on around these schools, but then the incidents inside the schools are dramatically down, I think there's something to be celebrated.
…You don't want to pat your back because one bad day could turn that whole thing around. We're going to continue to stay vigilant, continue to implement best practices and hope we continue to drive those indicators down. …And then, it takes time to get past perception. People have good and bad perceptions for different reasons about the school systems and government in general. … Some of the feedback I've gotten is well, a) we need to tell our story more and talk up a lot of good work that goes on and b), just keep on producing data that reflects some of the positive things. …