Bringing a century-old tragedy to life
May 21 ceremony is a step in the direction of awareness.
Erica R. Williams, Special to The New Tri-State Defender | 5/18/2017, 12:21 p.m.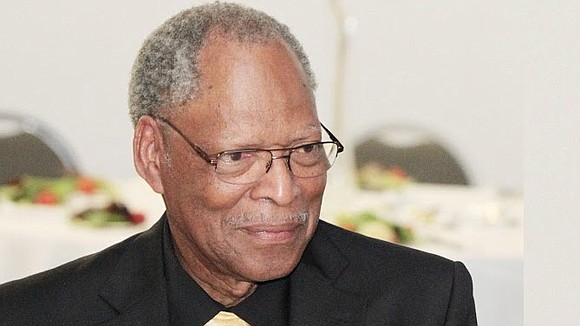 He was burned alive while at least 5,000 spectators stood by watching near the Wolf River.
On the day of his death, The Commercial Appeal published a headline alerting the public of the intended lynching. After being burned to death, parts of his charred, dismembered body were taken to Beale Street and thrown at black pedestrians.
His name was Ell Persons; and though his murder made national headlines on May 22, 1917, it was quickly forgotten and rarely mentioned.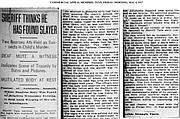 Now 100 years later, a group of Memphians is ensuring that residents know Person's name and the events surrounding his brutal death.
"We are holding the event to commemorate his passing because it is the 100th anniversary of this tragic and horrid event of mob vengeance," Sharon Pavelda said.
She is a part of the Lynching Sites Project (LSP), the group of citizens who have made it their mission to shed light on Shelby County's history of racial violence; but group members said it's not about chastising the city. Instead they want to educate other citizens in hopes of healing and growing.
"I am a native Memphian and I was 67 before I heard about this. It's obvious that the history has been buried," LSP President, the Rev. Randy Mullins said. "Facing this history, as horrible as it is, has led me to experience levels of healing in myself that I did not know were possible."
Right now members of the LSP want residents to face the brutal lynching of Persons. Though he was accused of raping and murdering a fifteen-year-old white girl, Antoinette Rappel, he was never tried before a jury or convicted in a court of law. Instead, participants in a lynch mob took matters into their hands, illegally removing Persons from custody before attacking him.
"Everybody is entitled to due process and he was not allowed this," John Ashworth, who is the project manager for the 100th anniversary ceremony, said. "If this fairness is denied to some it will fail for all."
LSP members said they believe Persons was targeted because he was black.
"The evidence at the site pointed to police believing that a white person had committed the crime. But for whatever reason the sheriff at that time said someone in the African-American community had done it and focused his efforts there," Pavelda explained.
According to reports, investigators claimed that they had examined the eyes of Rappel after her death and saw a reflection of Person's forehead. They interrogated him and claimed that he confessed to the murder; but LSP members said the confession only came after brutal intimidation and coercion.
"The most shocking thing about this whole thing is the inhumanity of man," Iris Scott, another LSP member, said. "They put his dismembered body parts in a car and drove them from Macon Road to Beale Street to throw at people. It's amazing to me."
Persons' remains were denied burial and no one was ever prosecuted for the murder.
"If there were 5,000 people watching that day, their descendants are still here," Pavelda said. "Many of them don't even know that this happened or that their ancestors could have done this."