#ACCESS901:BBQ Fest serves as one team's bridge from grief to good times.
Meet the Peyton Place Motley Cue BBQ team.
Joy Doss, Special to The New Tri-State Defender | 5/18/2017, 12:22 p.m.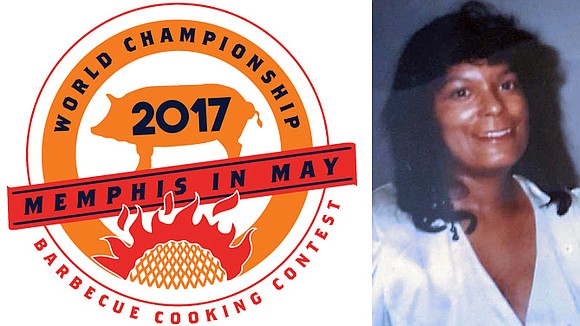 The Peyton Place Motley Cue BBQ team has been partying like it's 1999 since 1999 from the group's tent at what is officially called the Memphis in May World Championship Barbecue Cooking Contest.
Grief brought them together.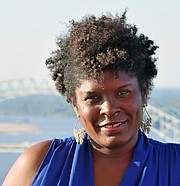 Founding member Juanita Peyton, an attorney, lost her 12-year-old daughter in a car accident earlier that year. You don't have to be a parent or even have children in your life to know that Peyton was weighted with unimaginable grief.
She reached out for her friends, signing them up as a barbecue-cooking team and jumpstarting a tradition for the group of 25 African-American professionals.
Peyton has since passed away. I got the story from her long-time friend Carolyn Watkins, an administrator for the Shelby County Equal Opportunity Compliance office, and a member of The New Tri-State Defender's first class of Women of Excellence Awards honorees.
The Peyton Place Motley Cue BBQ team carries on each year as one of the few self-sustained African-American teams at the annual barbecue-cooking contest. None of the participants are connected to any of their respective employers or corporate sponsorships.
Watkins says the team keeps on cooking in memory of their dear friend, her daughter and for others who now have passed on. The list of members reads like a Who's Who of African-American attorneys, judges and city and county executives.
But when it comes to the team, there are not titles, Watkins said.
So just how does a group of African-American professionals wind up with a team name that plays off a heavy metal band?
Enter a friend who branded them: "You guys have nothing in common except that you like each other. You're a motley crew of folks."
The name stuck and here we are in 2017
The tradition has passed down to the next generation of Cue'ers. Attorney Peyton's husband and son are still very active members of the team, as is City Councilmember Jamita Swearengen, who is taking over for her father, Judge James Swearengen. Per Watkins, they have been invited to other BBQ contests throughout the year but only participate in Memphis in May.
Holding steady at 25 members, they lay claim to having the most fun of anyone down on the bluff. Which sounded about right judging from the meeting they were having in the background as I interviewed Watkins. It sounded like the fun begins well before they hit the booth!
"My favorite part is the camaraderie," Watkins said. "This is the only time of year when some of us get to see each other."
Peyton Place Motley Cue has only placed once – third place in the Patio Porkers category – but are looking for a win this year. Chef Johnny Harris makes the ribs with his special homemade rub. They are known to be tender with a bit of kick!
There's a full menu with all the fixings, including chops, grilled cabbage, grilled corn, slaw, baked beans, chicken and even neckbones on occasion.
Neck bones?
"You can grill almost anything," Harris chimed in.
My response: "I see that!"
Watkins leaves the cooking to others. She's on deck with margaritas. But of course! How do you have a real party on the bluff without libations?
It's interesting to note that the team has received a bit of national attention as well. Watkins was featured on "The Today Show" playing bid whist with everyone's favorite weatherman Al Roker when he was in Memphis. They were also featured with Sandra Pinkney on the Food Network.
As much as I love a hat tip to good food and fun times, this hat tip is to the Motley Cue for representing us well, honoring the memory of their friend and her daughter and for celebrating life versus loss.