Wendi C. Thomas: Stop using basketball as a Band-Aid for racial progress
The Grizzlies, or any NBA team, can't fix what systemic racism created.
Wendi C. Thomas, The Undefeated | 5/13/2017, 11:34 a.m.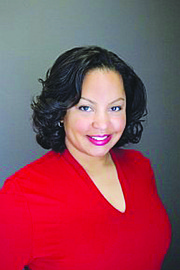 NOTE: The following first appeared on ESPN's The Undefeated.
Every time the Memphis Grizzlies make the playoffs, which they have for seven years running, the same storyline emerges: Look at how basketball brings this city together. The most recent example showed up in the city's daily newspaper before Game 5 of the first-round series against the San Antonio Spurs.
The headline: "Grizzlies help break down barriers."
"In a region where income inequality rules, neighborhood segregation is rife and there are precious few places where people from different income groups and races regularly mix, the Grizzlies have been a unifying force," read an editorial in The Commercial Appeal.
"When the Grizzlies tip off at FedExForum, folks from Frayser to Fisherville will be rooting for the team whose players and organization has helped bridge divides across race, geography and income. … Even after this season ends, we should remember how effortlessly we connected over the shared joy of watching our NBA team."
Ugh.
I say this as a Grizzlies fan with a box full of yellow growl towels to prove it: Don't use basketball as a Band-Aid for the racial inequality that Memphis can't shake.
This city has a sore spot when it comes to race. Being the place where Martin Luther King Jr. was assassinated will do that to you.
Sometimes we act like we've forgotten why King interrupted planning for the Poor People's Campaign to come to Tennessee in 1968. He came on behalf of striking black Memphis sanitation workers who were underpaid, mistreated and trying to unionize. Back then, the poverty rate for black Memphians was 60 percent. Today the poverty rate for black children is nearly 50 percent.
Memphis is not unique. The racial disparities in this city are the same as in cities across the nation.
But we dishonor King's dream to suggest that anything other than "a radical redistribution of economic power," as King said, can bridge the racial and economic divide created and maintained by systemic racism and flawed public policy.
I intend no shade toward any NBA team. The Grizzlies are good, generous members of our community; Memphis is the only team with two nominees (Zach Randolph and Mike Conley) for this year's NBA Cares Community Assist Award.
What the team does, and does exceptionally well, is bring under one roof a racially diverse group of people with a shared interest for about three hours, 40-plus times a season.
Those hours can be electric.
Even yelling, "Whoop that trick!" — which I'd otherwise be far too bourgie to chant — is exhilarating. When we win and those blue-and-yellow streamers drop from the rafters, it does feel magical.
But if you look closely, the magic starts to fade.
At one of this season's last home games, a group photo of the forum's ushers appeared on the big screen. All but a few of the faces were black. Walk around the concourse and see who is selling barbecue nachos and overpriced beers. Virtually no white faces.