Here's why black teachers are so important to education and to our children
'Through Our Eyes: Perspectives and Reflection From Black Teachers' reinforces necessity to get more of them in classrooms
Kelley D. Evans, The Undefeated | 5/12/2017, 11:13 a.m.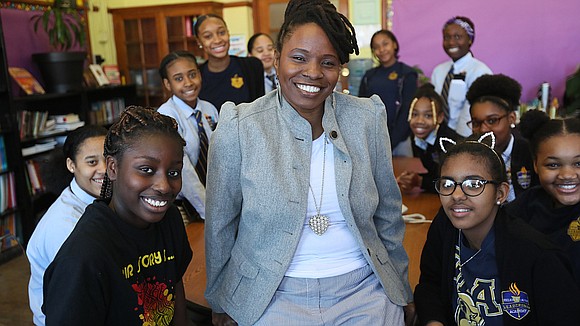 Simply recruiting more teachers of color only gets them in the door; we must pay equal attention to creating the conditions to keep them. And while it is critical to diversify the teaching force, just having a black or Hispanic teacher in the classroom isn't enough. They must be strong teachers, so diversity and excellence go hand in hand. Holding onto teachers of color, though, requires education leaders to understand their unique experiences and perspectives. And who better to learn from than the teachers themselves.
In March 2015, our research team set out to hear from teachers color, hosting a series of focus groups with black and Latino teachers around the country. We used data from the Schools and Staffing Survey (SASS, 2012) to target states and districts with high numbers of teachers of color and solicited participants through schools, districts, and teacher organizations.
Our goal: to better understand their unique experiences, why they teach, their perspectives on the state of education, what they believe they bring to the classroom and the field, and challenges they may experience in the workplace because of their race. In this brief, we present findings from our discussions with black teachers. In forthcoming work, we will share what we heard from Latino teachers, as well.
The full report is worth reading.
Kelley Evans is a general editor at The Undefeated. She is a food passionista, helicopter mom and an unapologetic southerner who spends every night with the cast of The Young and the Restless by way of her couch.