PA$$ IT ON!
Can life insurance really create $50 BILLION in black wealth?
Stacy M. Brown, NNPA Newswire | 5/11/2017, 11:40 a.m.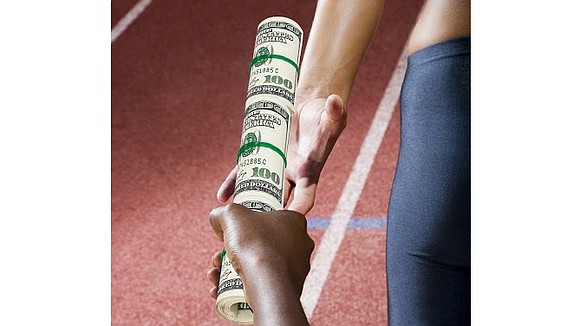 If black lives matter, then black wealth should certainly matter, too.
That's the motto that Eugene Mitchell, a corporate vice president and market manager in the African-American Market Unit for the New York Life Insurance Company, often shares.
Since 2011, Mitchell has been on a mission to create wealth – $50 billion to be exact – in the black community through an innovative and well-thought out insurance program backed by his employers and the 1,200 African-American insurance agents the company employs.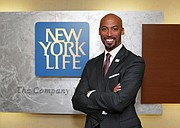 "We are on mission to create $50 billion of tax-free future income in the black community," Mitchell said. "I believe the issues in the black community are not crime (or) drugs; those are symptoms of a greater and deeper rooted issue, which is about economics.
Mitchell continued: "Without economics, without college saving plans in place, without down payments for new homes, folks struggle to move to the next level. What we've put together is a community empowerment plan that's about financial literacy."
Mitchell said that leveraging financial tools to really make a difference is what's important.
The equation is quite simple: multiply 200,000 families by $250,000 in life insurance and that creates $50 billion of tax-free income.
Instead of thinking of life insurance as just a means to cover funeral expenses, Mitchell urges black families to consider life insurance as protection and an investment for future generations.
Mitchell based his plan on four principles: Protect what you own and those you love; prioritize financial goals; plan for major life events; and pass on assets to individuals and institutions you care about.
"We're not only trying to create wealth, but to spend it in the right place; to build upon it and protect it and leverage it for the future and pass it on, so that money is never an issue," said Mitchell. "Knowing collectively that we've created $50 billion and changed the financial future of our community shows that black wealth matters."
Each generation of African Americans stands proudly on the legacy of everyday heroes and civil rights leaders, just as Mitchell said he happily stands on the legacy of Cirilo A. McSween, an African-American trailblazer in the insurance business who dedicated his life to strengthening the black community.
McSween, who served as the treasurer of the Southern Christian Leadership Conference and was a close confidant of Dr. Martin Luther King Jr., was adamant about helping his clients create estates and leave legacies to financially empower the next generation, using life insurance as the foundation, Mitchell said.
"I tell my agents that we have the responsibility to live up to the legacy of those who came before us by doing all that we can to help those who will come after us," said Mitchell, who holds a degree in finance from Florida International University and an MBA in finance from New York University.
Helping to create economic opportunity and building multi-generational wealth can ensure the stability and the future of the black community, he said.
A revelation struck Mitchell when his employers explained that his value to the company was $2.5 million. Mitchell said that was the current value of his future earnings at the company, just his salary alone, without bonuses.