Nobody has a monopoly on the movement
In the past few years there have been many organizations, coalitions, institutions, and individuals that have formed, emerged, and recalibrated themselves to participate in the necessary work of socia
Rev. Earle J. Fisher, Special to The New Tri-State Defender | 5/11/2017, 11:40 a.m.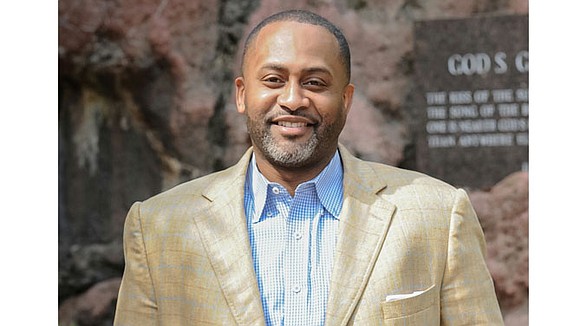 I said something at a press conference last year that bears repeating.

NOBODY HAS A MONOPOLY ON THE MOVEMENT.

In the past few years there have been many organizations, coalitions, institutions, and individuals that have formed, emerged, and recalibrated themselves to participate in the necessary work of social justice and (for some of us) black liberation. None of us own this movement. We are all graced to be members of a broader chorus in the black freedom struggle that has persisted for centuries.
Myriad movement participants are necessary for us to reach the full peak of our potential. Our oppression is comprehensive; intersectional. Consequently, our responses and strategies have to be equally diverse and interconnected.
It seems obvious that some organizations and even some individuals are not seeking the common good. Time will tell who has entered this realm of the race for unrighteous reasons.
But if we spend too much energy trying to territorialize the movement we repeat the same mistakes of the past and jeopardize the potential of the present.
I'm not sure that we'll ever reach a complete consensus of what the movement requires and from whom. As inspiring as a People's Convention 3.0 might be, it might not happen. And we must be prepared either way.
Meanwhile, we can find ways to concretize our local, neighborhood, organizational efforts in such a way that when the divine moment is upon us a pertinent initiative or event will galvanize us and synthesize our efforts enough for us to maintain our autonomy but still work together for a common goal – liberation!
One current opportunity for righteous partnership is with the local labor movement (Fight for $15) and the black business conglomerate.

This week, the CME Church and the Rainbow PUSH Coalition brought the Rev. Jesse Jackson back to Memphis to advocate for more equitable practices in governmental contracting. Spring-boarding off of the disparity study which confirmed that black-owned-businesses were receiving approximately 1 percent of governmental contracts, the Rev. Jackson met with clergy and community leaders, business owners, the mayor and addressed the Memphis City Council to highlight the issue.
There have been mixed views regarding Rev. Jackson and the potential of him helping or hurting the current cause(s). Some skepticism is reasonable. Some celebration is warranted. I am not seeking to respond to either of those right now. I am seeking to present a possibility of partnership between two entities seemingly advocating for the same thing – economic justice.
There is a way we can build some consensus and allow the liberating work of social justice to perfect the motives of those involved.
If we are legitimately passionate about and willing to work towards "economic justice," we have to embark upon that initiative comprehensively. We have to create an infrastructure that ensures that we do not simply make a handful of more rich black businesses while allowing those businesses to also exploit black labor (like most corporations already do).
To be clear, we need more black businesses. We don't need more plantations for slave labor 2.0 in Jim Crow's Memphis.