Stepping up his 'game'
Hattiloo's Bandele among 19 execs from 9 countries set for intensive arts management training.
TSD Newsroom | 5/10/2017, 11:06 a.m.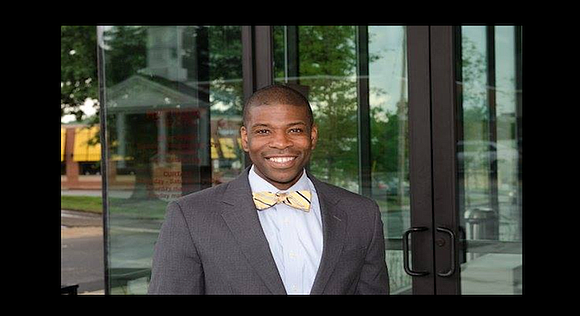 Ekundayo Bandele, founder and chief executive officer of Hattiloo Theatre, is one of six arts managers that the DeVos Institute of Arts Management at the University of Maryland has named to the new class in its fellowship program.
Bandele and the six new fellows will join 13 managers returning for their second year in the program. Next month, the 19 arts managers from nine countries will be immersed in practical training in arts administration as part of the fellowship experience.
"I look forward to expanding my skill-sets and building relationships that will support the cultural renaissance that is underway in our city," Bandele said.
"This year's Fellows were selected in keeping with our mission: to train, support, and empower game changers in our field," said DeVos Institute President Brett Egan.
"This is a carefully-selected group of individuals who we believe can make a massive difference in their respective fields and whose work aligns with the Institute's core beliefs. While the program lasts just three years, our commitment to these individuals is life-long."
The DeVos Institute class will be in residence in Washington, D.C. and College Park, Md. for the month-long arts management training, which will be led by DeVos Institute executives, consultants and experts from the field. The training will involve nonprofit arts management, finance, planning, fundraising, board management and marketing. There will be personalized mentoring and access to leaders of cultural institutions from throughout the U.S.
Fellows beginning their first year will return for one month in both 2018 and 2019; fellows in their second year will return for a third time in 2018 to complete the fellowship.
This year's six fellows represent fewer than two percent of applicants.
For more information about the DeVos Institute, visit www.devosinstitute.net.