Charles Barkley's new TNT series looks at race in America
The four episodes feature uncomfortable conversations with a white supremacist and the families of victims of police violence
Maya A. Jones, The Undefeated | 5/5/2017, 11:49 a.m.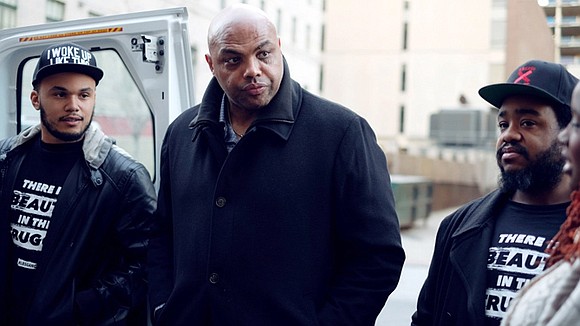 "What I wanted to get across to Mr. Spencer is one, the rest of the country is great, the rest of the country is strong, and we will not stand for the bigotry and hatred flowing out of [his] mouth," Griggs said. "We will show the world that in America, love does and truly trumps hate."
"It was the most disappointing, frustrating, angry I could probably envision myself in my life," Barkley added about his conversation with Spencer. "I never worry about a fool calling me the N-word and things like that. But if you have economic power and you can make sure people can never get economic power, that's racism.
"Calling people names just means you're ignorant, you don't know any better. But if you've got the keys to a business and you're not hiring people, that's when s— can get dangerous, when you can hold people down economically."
Although Barkley has faced backlash in the past for his hot takes and opinions on race and race-related issues, the NBA Hall of Famer is aware that everyone will have an opinion on his stance and this show, but his views about race will probably never change.
"Nobody agrees with everybody on everything," Barkley said. "I always try to judge everybody on their own individual merits. I don't like when people say black or white, because we're all individuals. There are some white people out there that have done amazing things, and that's one thing that one of the heroes of the civil rights movement talked about. C.T. Vivian says more whites should have gotten credit for being on the civil rights march.
"There are so many black people out there who are destroying our race. We never call them out, and we've got to do a better job of that. If you ain't for us, you're against us. Black-on-black crime is an epidemic. We've gotta address that. My views on race are probably not gonna change. Anybody who's with me, they're with me. If they're not with me, they're against me."
All four episodes will be available on demand or through the TNT app on May 8.