Aspiring black homeowners targeted at Community Wealth Building Day
The Memphis Chapter of the National Association of Real Estate Brokers (NAREB) held its 2nd annual Community Wealth Builders event this past Saturday. The event provided information to aspiring homeow
Dalisia Brye, Special to The New Tri-State Defender | 5/4/2017, 8:55 a.m.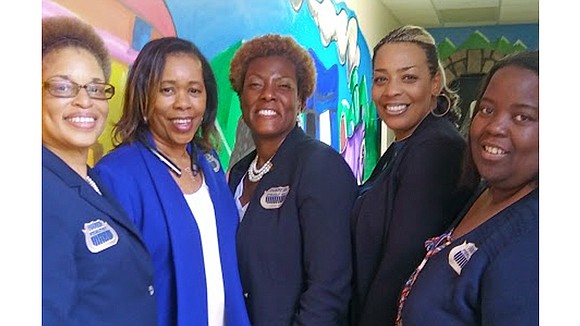 The Memphis Chapter of the National Association of Real Estate Brokers (NAREB) held its 2nd annual Community Wealth Builders event this past Saturday. The event provided information to aspiring homeowners about various financial programs.
"We're here to provide wealth and longevity to black communities through homeownership," said local President Sherita McCray. "Our goal is to teach financial literacy and provide credit manageability though various financial vendors."
Created by National President Ron Cooper, the initiative is designed to get two million new African-American homeowners into homes within the next 5 years. The four-hour event featured financial counseling from the Tennessee Housing Authority, Aflac and State Farm.
Free credit checks were provided through the National Investment Division-Housing Counseling Agency.
NAREB, said McCray, caters to homeowners facing foreclosures.
"We want all black homeowners to keep their property so they can pass it down from generation to generation," she said.
NAREB programs include those that provide credit vouchers for those in need of assistance with closing costs.
"Prior to us getting married, my husband and I didn't know where to start when it came to purchasing a home," said Ashley Martin, who attended the Community Wealth Building Day event.
"Thanks to these programs, we got our credit in order and became homeowners shortly after we were married. We've been in our home for two years now. Thankful isn't the word."
(For more details, contact Sherita McCray at www.narebmemphis.com.)