The NFL's racial divide
Teams don't consciously build rosters based on race, it just ends up that way.
Jason Reid and Jane McManus, The Undefeated | 5/1/2017, 12:03 p.m.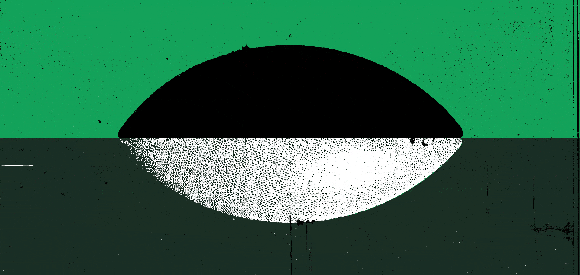 This story first appeared on ESPN's The Undefeated.
It really seems ludicrous coming from Christian McCaffrey, one of college football's most decorated players over the last two seasons. Yet there he was at the NFL combine last month, explaining he hasn't gotten his due. "A lot of people don't give me credit," McCaffrey said, "for my skills and talent."
Granted, McCaffrey wouldn't be the first elite athlete to repeat the I-get-no-respect mantra for self-motivation. And on that basis alone, his words could've been easily dismissed. But this is what gives McCaffrey's comments actual meaning: He's white and a star player at a position dominated by African-Americans for decades.
McCaffrey, ironically, has faced a much higher bar than his black colleagues just to prove he belongs. That's a bit of the burden black players have endured at several positions – most notably quarterback – throughout football history. Now that he's on the NFL's doorstep, McCaffrey will soon become even more of an outlier.
In professional sports' most successful league, featured white running backs are as in vogue as helmets without face masks. After his outstanding body of work in college and impressive showing at the combine, McCaffrey is expected to become the first white tailback selected in the first round of the draft in more than 40 years, providing another example of the complex role race plays in determining who lines up where.
On the field, the modern NFL, for the most part, is a meritocracy. But the individual positions on a roster can resemble the ordered black-and-white squares of a chessboard. The story of the enduring blackness of the running back position is part of a much bigger narrative about race and football that dates to a period when African-Americans were unofficially banned from playing in the NFL. And even today, the racial composition of NFL lineups is shaped as much by societal factors as the inclination of decision-makers to stick with what has worked so well for so long.
In the past few decades, critics have decried the way black players historically were blocked from playing quarterback in the NFL – an insulting and economically disenfranchising move. However, statistics show that times are changing – albeit still way too slowly. And although the league's percentage of African-American signal-callers increased from 18 percent to only 19 percent during a 14-year span analyzed by The Institute for Diversity and Ethics in Sport (TIDES) at the University of Central Florida, the emergence of young superstars such as Russell Wilson, Cam Newton, Dak Prescott and others have proved over and over again that those anachronistic ideas about leadership and intellect are no longer applicable. Warren Moon could write a book on it. Actually, he did.
In Never Give Up on Your Dream: My Journey, Moon, the only African-American quarterback inducted into the Pro Football Hall of Fame, chronicles the racism he encountered in the game. Most black players of his generation – and definitely those who came before Moon – could tell similar disheartening stories. Repeatedly pushed to move to another position by coaches who assumed he lacked the smarts to play the most important one in sports, Moon, believing he had the chops to lead, well, never gave up.