CEO of the International African American Museum: We need to seize control of our identity
theGrio | 3/18/2017, 12:37 p.m.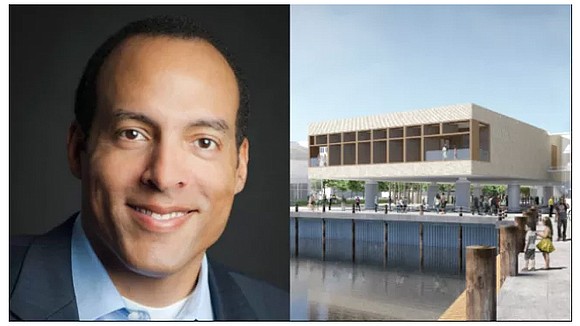 TG: This museum that you're creating is very different from the other ventures you've developed throughout your career in marketing. Why did you set out to do this?
MBM: For me, the IAAM is a once-in-a-lifetime opportunity to blend both my business skills and personal interests. Throughout my career, I've always had to have something of a firewall between my professional capabilities around marketing, brand strategy and entrepreneurship, and my personal interests in social justice and African-American history. Building this museum provides a really powerful opportunity to use all of me in a really profound way. Beyond that, this project is like a calling to me because of my personal connection to Charleston. I've had many generations of family make their mark here, so having an opportunity to — almost literally — walk in their footsteps is very special.
TG: Do you feel the museum can have a role in affecting the political dialogue in this country?
MBM:One of the important things we hope to accomplish with IAAM — beyond celebrating our history — is the creation of an Institute for Social Justice that will contribute meaningfully to the political and social dialogue in this country. Because of Charleston's history, as well as the fact that the museum's brainchild — former mayor Joe Riley — focused his career on building bridges between communities and focusing on social justice, we think IAAM will be a unique platform to help to move these issues forward.
TG: What is the significance of Charleston as a site for the museum and to the black community in general?
MBM: Historians say that almost half of all enslaved Africans who came to the United States originally arrived in Charleston, and that 80 percent of current African-Americans have a relative with roots in Charleston. Building a museum on what Dr. Henry Louis Gates calls the "epicenter of the African-American experience" gives the museum an extraordinary platform to tell our history — magnified through the lens of what happened here. I hope the museum in Charleston can become a place where African-Americans from around the country come to pay homage to their ancestors.
TG: Is there one aspect of the museum's design that is most exciting to you?
MBM:The museum will be lifted off the ground 14 feet to pay homage to the sanctity of the ground beneath it and all that occurred there historically. There will also be a memorial to African ancestors that will honor the people who landed there at Gadsden's Wharf. In the museum, there will be a number of special spaces, including the Atlantic Connections gallery that seeks to shed light on the people who came to America — their languages, cultures, religions and more. Our Center For Family History — where people can discover their genealogy in this country and then via DNA testing back to Africa — is also another unique offering the museum will have that excites our team.
TG: With the recent launch of the National Museum for African-American History and Culture, and your museum on the horizon, there is a lot of enthusiasm for learning black history. What could this moment represent for black people and society at large?
MBM:There is an old African proverb that says "until lions get their own historians, the history of the hunt will always favor the hunter." African-Americans have not always had control over the narrative of our identity, our contributions to this country and place in this world. I believe the launch of Washington D.C.'s National Museum of African American History and Culture and our museum are part of a larger effort to seize greater control over our history and our identity. My hope is that this will spark efforts (big and small) throughout African America toward this end.
TG: If your great-great grandfather were alive to see what you have accomplished, not only with the development of this museum, but your life in general, what do you think he would say?
MBM: I think he would say, "If the trumpet is expected, the flute will not suffice. Keep working, young man!"