Teaching 'our' history 24-7-365
George M. Johnson, theGrio | 3/17/2017, 12:41 p.m.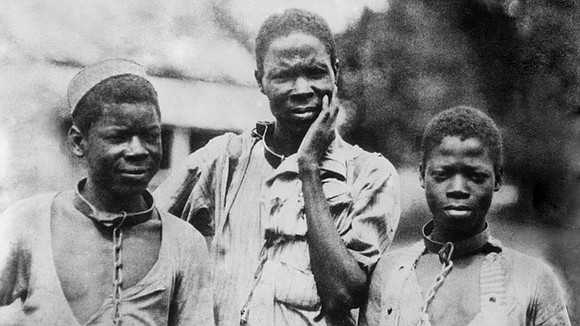 Every construct in education was used to erase the power, presence and significance of black people outside of how they helped white people. The biggest offense, however, has been the conditioning of our history, which is reduced to one month of recognition and not all year round. The unfortunate truth about this conditioning is that it happens subconsciously and can only be broken when noticed. Breaking that conditioning takes years, and for many in the black community, that revelation never happens.
The instant disassociation with black history once March 1 rolls around every year is not done purposely, as much as it was by design. While black people wait all year to celebrate this month, much of our country can't wait for it to end. To be sure, there's a strong correlation between the suppressing of black history and how it's celebrated. Allotting only a few short weeks to celebrate our history is very much like a token of appreciation for all the work we have done in this country. The challenge is, as with every structure of oppression, making the necessary changes to how we engage black history will likely not happen without white validation. Otherwise any attempts to change the narrative falls on death ears, because: racism.
With black history, however, we have an opportunity to circumvent that system in our own homes and communities. What if, we as a people decided to teach our youth outside the classroom? What if we decided that one month is simply not enough, and created our own celebratory days that happened each month to spread our important and rich history throughout the entire year?
With the use of social media as a vehicle, we are now able to celebrate our history whenever we want. Hash tags like #BlackJoyMatters, #BlackLivesMatter, #AllBlackEverything are now used as ways to trend our stories of triumph and tragedy as a record-keeping tool to preserving our culture.
That day in the National Museum of African American History and Culture changed my life forever. Although I felt as if my entire blackness was about to be called into question, I knew that it was nothing that I had done wrong. It was the system rather that had done me and my people wrong.
Going forward, we as black people have a call to duty. If the education system is unwilling to teach our history, then we must do it ourselves. Black History is American History. And there is no system that could ever change that.
(George M. Johnson is a journalist and activist based in the Washington, D.C. area. Follow him on Twitter: @iamgmjohnson.)