ACCESS 901
Joy Doss, Special to The New Tri-State Defender | 3/16/2017, 10:54 a.m.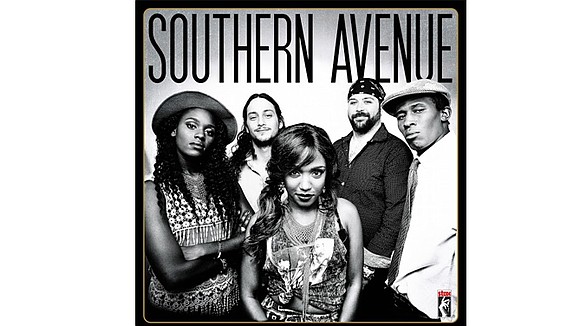 The first thing I noticed as Southern Avenue hit the stage for their self-titled album release at Loflin Yard was the #blackgirlmagic that is sistas/sisTERs Tierinii and Tikyra Jackson.
Interviewing them later, their magic and sweet spirits were confirmed. Though I can tell Tierinii, as the elder of the two, is the protector and the spitfire.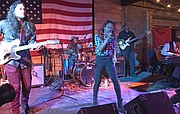 Totally related to their energy and enjoyed our chat. And the show? Amazing!
My instant album favorite was "Love Me Right," with a soulful, heartfelt, sanging-from-your-toes delivery from Tierinii, the tiny dynamo. Part café woman (in the most positive way) and part Tina Turner, with the teeniest dollop of Millie Jackson, Tierinii is a powerhouse.
Southern Avenue's music takes you emotionally from Mississippi juke joints to tent revivals to the Beale Street of yore. All of these influences are lovingly woven into their lyrics and the soulfulness of the music and were artfully displayed during the grit and grind of their Loflin Yard performance at 7 W. Carolina Ave. in Downtown Memphis.
Listen, these guys are poised to go far, hopefully with Stax Records as their rocket launcher. They are the first act signed to the iconic music label in decades. The show was an hour-plus musical charm offensive that seemed to delight everyone in the building – especially their girlfriends, who were front and center supporting and ROCKIN! Loved seeing that, except when they were blocking our shot!
But I must note that "we" were woefully underrepresented in the audience. I should not be able to count the black folk in the room. There is more to life than trap music. We are missing out on some incredible musical experiences y'all!
Southern Avenue has gotten rave reviews across the board, with a sizeable following in other areas of the U.S. and in Europe, where they will head back to later this year. It took some work to rev up the hometown fan base.
"It's hard to get Memphis people to support Memphis music," Tierinii noted.
This has to be the complaint of almost every local artist. They should not have to go to New York, or Europe even, to feel the love. We must do better!
As for the generally pale complexion of the shows, Tierinii was direct and somewhat philosophical.
"When we (black folk) create something we want to enjoy it…we tend to move on to the next thing when white people start to enjoy it too," she said.
"Music is for the masses. Everybody can enjoy it. I love that we evolve to different styles but I don't like that we have abandoned things like country music or rock or blues. We started it and it's forever 'ours.' Most of our following are white people and (probably) Trump supporters. But we get to preach the whole peace message."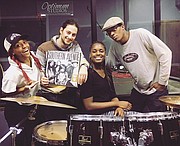 The band came together when Tierinii met Ori Naftaly, who had come to Memphis from Israel for the International Blues Challenge competition. He stayed in Memphis, eventually meeting Tierinii and hiring her to finish some tour dates. The chemistry worked, so they abandoned their solo gigs and did a re-org, first adding TK (Tikyra) and then their other band mates: bassist Daniel McKee and keyboardist Jeremy Powell. Jeremy gets honorable mention for the way he feels that funk down in his soul baybee!