The voucher bill tailor-made for Memphis?
Many Memphians are offended by it.
Laura Faith Kebede, Chalkbeat Tennessee | 3/14/2017, 12:15 p.m.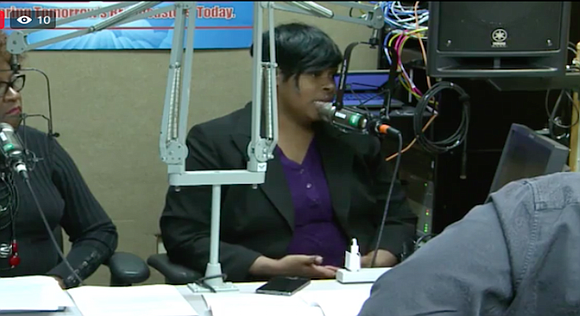 The strongest voices against Tennessee's leading school voucher proposal this year are coming from the very community it's supposed to help.
Public school advocates in Memphis say the bill that advanced last week in the state legislature is more about establishing a voucher toehold in Tennessee than helping children in their city's lowest-performing schools.
They're lobbying online and in person against the proposed program — with some planning an eight-hour round-trip bus ride to the State Capitol on Tuesday, when a House education committee is scheduled to vote on the bill.
"It's going to expand. They just need to get it in the door as a pilot program and they're using Memphis, the stepchild of Tennessee, as a means to get it in," said Tikeila Rucker, president of United Education Association of Shelby County.
"It's really like a slap in the face to pilot this bill in Memphis," she added.
Tennessee is a battleground state in the voucher debate, and advocates have been emboldened under the pro-school choice administration of President Donald Trump and U.S. Secretary of Education Betsy DeVos.
Their bill, which breezed through two legislative panels last week in Nashville, is to be debated next in the House Education Administration and Planning Committee. Sponsors have offered an alternative bill to the legislation that died on the House floor last year, and the goal is to get vouchers passed this time. That means singling out the city with one of the state's highest poverty rates.
The proposal, which is sponsored by Rep. Harry Brooks of Knoxville and Sen. Brian Kelsey of Germantown, would offer tuition vouchers to students in Shelby County Schools beginning in the fall of 2018 and cap the program at 5,000 students. After five years, the initiative could be terminated, continued or expanded, based on an assessment by the state comptroller.
While several school boards across Tennessee have sent resolutions against any kind of voucher program to their elected officials, many lawmakers whose districts do not include Memphis have said they are open to piloting a program in the Bluff City.
But Stephanie Love, a member of the Shelby County Board of Education, said such a program would "dismantle public education" in her city.
"Never mind the work (Shelby County Schools) has done with the iZone; never mind the work that principals and our teachers and our parents have committed to doing in ensuring our students are raised to academic success. What this is saying basically is what has been said for years: the state views Shelby County Schools as a stepchild," she said.
Love and Rucker participated Sunday in a district-sponsored radio program broadcast live on Facebook to highlight the proposal and discuss strategies for fighting it. Overnight, a Facebook group called "Memphians Against School Vouchers" went from 35 to 450 members.
The Facebook group was created by Feroza Freeland, a graduate of White Station High School in Memphis who now attends the University of Tennessee in Knoxville.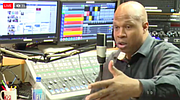 "I think that's really fundamentally wrong for them to be targeting Memphis like this. …That's not really money we have to spare," Freeland said of the potential $18 million loss of state funds for Shelby County Schools if the voucher measure passes.
Knowing the failures of previous statewide voucher proposals, Freeland said she is skeptical of the intentions behind the Memphis bill.
"Lawmakers from rural areas across the state were like, 'No, we don't want this,'" she said. "But now, they think if they just target it to Shelby County, all those lawmakers who voted no before are going to say, 'Well, it doesn't affect my county. I don't care, I'll vote yes,' and I really think that's a sneaky way to go about that."
To reach Laura Faith Kebede: LKEBEDE@CHALKBEAT.ORG.