ALL AMAZING: Vince Carter's perfect night helps Grizzlies beat Milwaukee 113-93
Chandler Parsons ruled out "indefinitely" with meniscus tear in left knee.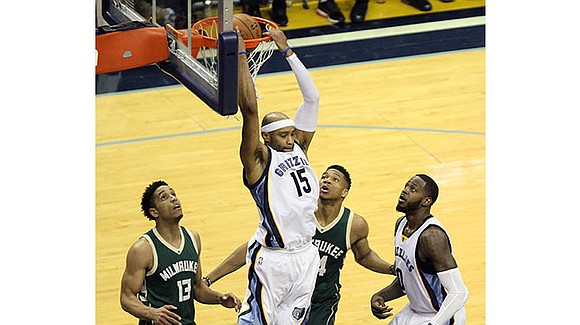 At this point, let's stop the "half-man, half-amazing" nickname for Vince Carter, okay?
With him leading the Grizzlies to a 20 point win over the Milwaukee Bucks — and scoring 24 points on 8-8 shooting (6-6 from three) at 40 years old, no less — that's ALL AMAZING.
"Hey, better late than never," Carter said afterwards. "I just try to do my job and to be honest with you, I didn't realize it until Chandler said something to me. And I'd rather not [know]. Just let me play."
Carter got the start after the team announced that Chander Parsons was out indefinitely with a meniscus tear in his left knee. He is not expected to play again this season.
Vince's game was so big, it overshadowed a Mike Conley double-double (20 points, 10 assists). But the biggest difference in the victory and the five-game losing streak the team suffered? Defensive intensity.
Check out the Three-Point Play, along with postgame interviews from the Grizzlies locker room!