Seven Times Harriet Tubman Was a Bada-s Superhero
"Black Moses" enjoying new popularity in pop culture.
Genetta M. Adams, The Root | 3/10/2017, 11:28 a.m.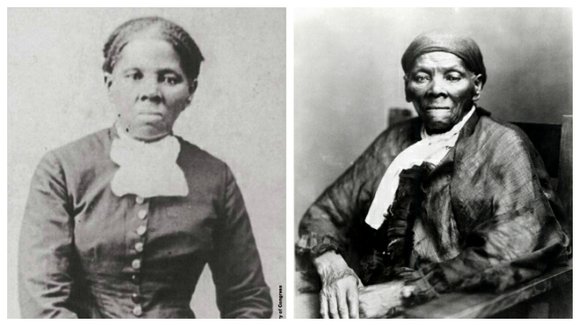 Harriet Tubman is having a moment. Right now she is the "it" girl of history.
No longer relegated to the pages of schoolbooks during Black History Month, the freedom-fighting, self-liberating she-warrior and "conductor" on the Underground Railroad is getting the recognition she so richly deserves.
Last year the Treasury Department announced that Tubman would replace Andrew Jackson on the $20 bill (beating out other important female figures like Eleanor Roosevelt and Rosa Parks in a popular vote), and this year alone, tributes to Tubman are popping up everywhere.
This weekend marks the opening of the Harriet Tubman Underground Railroad Visitor Center in Dorchester, Md., her birthplace and the place from which she escaped (March 10 is officially Harriet Tubman Day to honor the anniversary of her death in 1913). The $22 million center will feature exhibits, a research library and workshops where visitors can fully immerse themselves in the life and times of Tubman.
In the new season of WGN America's Underground, actress Aisha Hinds plays Tubman as members of the Macon 7 join her in shepherding fleeing slaves to freedom.
Viola Davis is set to play her in an upcoming HBO biopic, and in February, Broadway star Cynthia Erivo was tapped to portray her in another film.
A newly discovered photo of Tubman will go up for auction March 30.
This isn't the first time Tubman has been showered with attention. During her time, stories of her exploits were widely told in anti-slavery newspapers, where she earned the nickname the "Moses of Her People." Biographies detailed her legendary feats (sometimes unnecessarily exaggerating them), which elevated her to a larger-than-life, mythical figure.
Historian Kate Clifford Larson wrote 2004's Bound for the Promised Land: Harriet Tubman, Portrait of an American Hero—one of the more definitive and well-respected biographies about the famous freedom fighter—largely to dispel many of the myths about Tubman that have been passed down through the generations.
Still, while reading Larson's more humanizing and accurate account of Tubman's life, one can't help being in awe of all the amazing things she did while overcoming the horrors of slavery:
1. She endured one the worst childhoods imaginable.
The woman we know as Harriet Tubman was born Araminta Ross in late February or March 1822 in Dorchester County, Md. She was the fifth of nine children born to Ben Ross and Harriet "Rit" Green. She was called "Minty" throughout her early life, but the delicate-sounding handle failed to capture the brutal conditions she suffered as a child. As early as age 6 or 7, she was rented out by her owner, who sent her to other plantations, separating her for long periods of times from her loved ones.
She worked as a farmhand, checking muskrat traps during winter in freezing waters. She worked as a house servant and was routinely beaten by one of the mistresses who rented her because Harriet didn't dust a room properly. She bore the welts and scars on her back and neck, but she proudly proclaimed that the beatings never made her "hollah," a display of toughness that would aid her during her freedom-fighting journey. Larson recalls that Tubman was so tough that when she suffered from a "violent toothache," she dealt with it by knocking the tooth out with a rock.