Ladies In Need Can Survive
Organization provides troubled women with resources for success and freedom.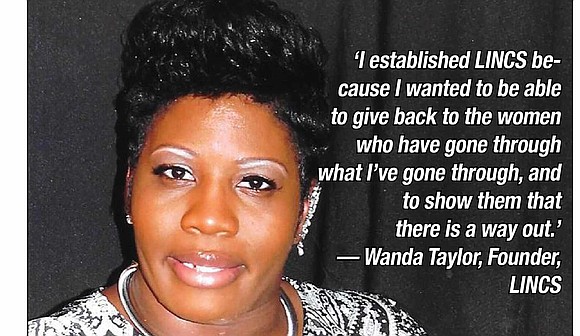 As someone who's experienced domestic violence, homelessness, molestation, substance abuse and teen motherhood, Wanda Taylor has a firsthand understanding of overcoming adversity.
Taylor was inspired to turn her life around in 1996 after running into Pamela Kendrick (a local co-pastor and first lady) while walking her daughter to school. Taylor said Kendrick introduced her to God, and that her life changed measurably for the better.
On her new course, Taylor pursued ways to empower women who have dealt with similar circumstances. In 2013, she founded LINCS (Ladies in Need Can Survive) – a non-profit transitional home for women who are homeless and/or domestic abuse survivors living in Memphis and Shelby County.
"I established LINCS, because I'm a survivor," Taylor said. "I wanted to be able to give back to the women who have gone through what I've gone through, and to show them that there is a way out. LINCS was birthed from my pain and was produced through my triumph."
LINCS offer services such as financial literacy classes, job readiness training, domestic violence education, a back-to-school program and a drug and alcohol intensive outpatient program. The LINCS house has four bedrooms, a living room, a kitchen, a laundry area with a washer and dryer and a fenced-in backyard.
The hours of operation are from 8:30 a.m. to 4:30 p.m. The facility is monitored 24 hours a day with surveillance cameras and an on-duty support staff. Women can become residents through referrals or self-enrollment. After undergoing an assessment, residents develop personal plans that include their short and long-term goals.
Taylor said LINCS has housed 25 women since its establishment and has assisted approximately 700 women by providing them with resources such as clothing and food.
Taylor said she worked with different women's organizations/programs over the years, but felt like some missing pieces were hindering the success of the women in need of help. One of the things she did to distinguish her program was to not let her residents venture outside of the facility unless it is for off-site classes or appointments.
"If a person is homeless, or broke and distraught, and they don't have anywhere to go, if I let them out (of the LINCS facility) for other reasons they're going to revert, go back to their environment, start back using drugs and they might go back to their abusers," Taylor said.
LINCS has partnerships with entities such as the Memphis Police Association, the City of Memphis, the Greater Memphis Chamber, Shelby County and the John Dawson Foundation. She tries to make sure that some activity is always offered to residents.
"I've watched them grow out of being afraid and overcome low self-esteem" Taylor said. "Many of them who didn't have a high school diploma graduate, and many of them are reunited with their families….Once they graduate from the program, they're free and self-sufficient."
Diane Emerick, a LINCS resident for more than a year, said LINCS helped her address her drug use (marijuana) problem and to become more focused and goal-oriented.
"My mindset has changed," Emerick said. "I don't care about just getting high. Before, I didn't care about achieving goals, but now I do. I'm going after my GED."
Emerick is also a soon-to-be homeowner thanks largely to NACA (Neighborhood Assistance Corporation of America), a non-profit community advocacy and homeownership organization. Emerick now wants to work with Taylor to open her home for women to receive assistance like she did through LINCS.
"If it wasn't for LINCS, there's no telling where I'd be," Emerick said. "It's definitely changed my life. I've learned that you can do anything that you set your mind to, and that dreams do come true."
Taylor envisions extending LINCS to thousands of women, including those facing trying times in cities such as Nashville, Little Rock and Atlanta.
"Wherever I can plant (a LINCS facility), I would love to do so," Taylor said.
(To donate to or get involved with LINCS, visit www.ladiescan.org.)