Grizzlies losing momentum as playoffs near; Can they get back on track?
Line-up changes may mask deeper chemistry problems, Smith writes.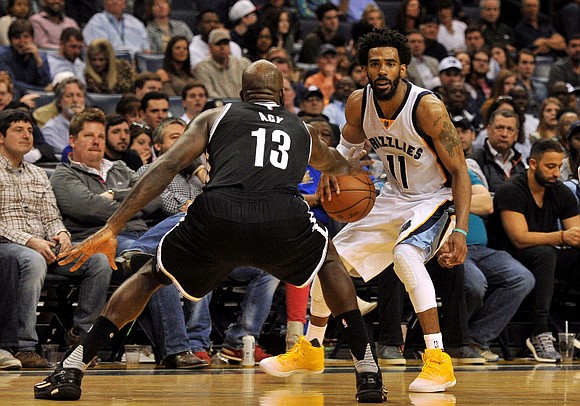 I've covered the NBA and the Grizzlies long enough to know now that there's no such thing as a "team you're supposed to beat."
Take the Brooklyn Nets. Coming into Monday night's game, they had won only 10 games this season. The next worst record in the league belongs to the Los Angeles Lakers who have won only 19 games.
But the bottom line is this. These are professional basketball players. And if you don't come to play, you will lose.
Which is exactly what the Memphis Grizzlies did Monday night, in what is universally considered the worst loss of the season. The Grizzlies didn't play defense on the Nets, allowing Brooklyn to score 47 freaking points — in the final 15 minutes of the game. Final score: Grizzlies 109, Nets 122.
So are you "supposed to" beat the Nets? No. But to have any hope of being the "dark horse" title contender fans hope for, you have to win these games. You have to play like a contender, which even Grizzlies' Head Coach David Fizdale says his team isn't doing these days.
"Since Jan. 1, we're 14-14," Fizdale said after the loss. "We are a mediocre basketball team. And I'm not going to be satisfied with mediocrity."
In an attempt to shake things up, Fizdale benched Tony Allen and JaMychal Green in favor of Andrew Harrison and Brandan Wright. I like the potential of a Wright/Gasol starting frontcourt; we'll see how it plays out.
I'm more concerned with the Harrison-for-Allen swap. First of all, Harrison was stapled to the bench for much of February, and with good reason. He was awful.
But my real fear is Tony Allen. He says the right things, and I think he even means them. But Tony plays with a lot of emotion, and he has gotten into a funky mood when benched before. Allen's personality is too big for his moods not to affect overall team chemistry. That said, I expect him to "go harder," and make it impossible for Fizdale to play Harrison ahead of him.
Whatever it is, the Grizzlies had better figure it out fast. Every team they play for the rest of the month is fighting for a playoff spot or for better positioning — starting with the hated Los Angeles Clippers tonight at FedExForum.
GRIND ON!