Trump praises new health care bill as GOP tries to sell it
Trump's morning tweet: "our wonderful new Healthcare Bill."
Ricardo Alonso-Zaldivar and Alan Fram, Associated Press | 3/7/2017, 11:26 a.m.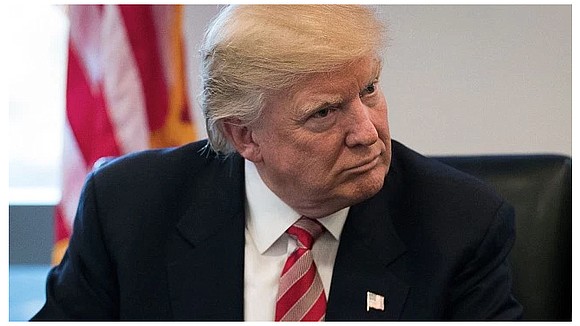 President Donald Trump and his administration's top health official praised the new House Republican health care legislation Tuesday as the GOP embarked on a drive to sell the proposal to rank-and-file lawmakers and the public.
Trump's morning tweet lauding "our wonderful new Healthcare Bill" kicked off the day. Shortly afterward, Health Secretary Tom Price wrote to the chairmen of the two House committees that wrote the measures, saying "they align with the president's goal of rescuing Americans from the failures of the Affordable Care Act."
The new bill aims to replace that law — one of former President Barack Obama's signature achievements — with a system designed along conservative lines. Primarily affected would be some 20 million people who purchase their own private health plans directly from an insurer and the more than 70 million covered by Medicaid, the federal-state program for low-income people.
Significantly, Price specifically commended GOP plans to provide millions of Americans with a refundable tax credit — meaning even people without tax liability would receive the assistance. Congressional conservatives have opposed a refundable credit, saying it would create a new entitlement program the government cannot afford.
White House budget chief Mick Mulvaney said Tuesday it's unfair to compare how many people would have health insurance under the new Republican plan to those under the existing health law that Republicans have long derided as "Obamacare."
"What Obamacare did was make insurance affordable, but care impossible to actually afford," Mulvaney said on NBC's "Today Show." ''The deductibles were simply too high. So people could say they have coverage but they couldn't actually get the medical care they needed when they get sick."
Obamacare plans did typically come with high deductibles, but the law also provided cost-sharing subsidies to people with modest incomes. Those subsidies will be eliminated under the Republican plan, and it's unclear how high the deductibles would be under the new approach.
Mulvaney said that while the nonpartisan Congressional Budget Office hasn't yet determined the cost of the new health care bill, it will bring "tremendous long-term savings" by giving states more control over Medicaid, the joint federal-state program for low income Americans.
House committees planned to begin voting on the legislation Wednesday, launching what could be the year's defining battle in Congress and capping seven years of GOP vows to repeal the 2010 Affordable Care Act. It's unclear if Republicans can manage to overcome divisions within their own party and deliver a final product.
"As Republicans we have a choice," House Ways and Means Chairman Kevin Brady, R-Texas, an author of the measure, told reporters. "We can act now or we can keep fiddling around and squander this opportunity to repeal 'Obamacare.'"
The Republican legislation would limit future federal funding for Medicaid, which covers low-income people, about 1 in 5 Americans. And it would loosen rules that Obama's law imposed for health plans directly purchased by individuals, while also scaling back insurance subsidies.
Republicans say their solutions would make Medicaid more cost-efficient without punishing the poor and disabled, while spurring private insurers to offer attractive products for the estimated 20 million consumers in the market for individual policies.