Three-Point Play: Grizzlies fade in loss to lowly Nets, 122-109
Fizdale: "We are a mediocre basketball team."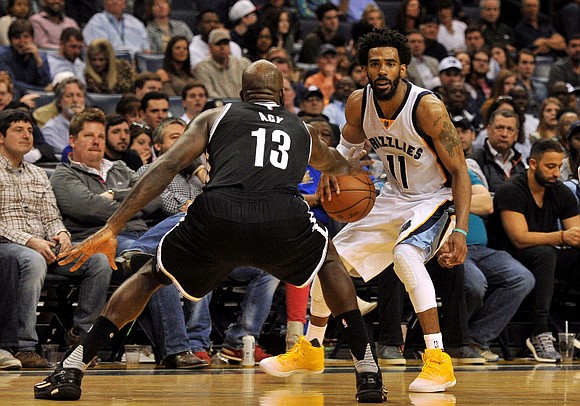 "Since Jan. 1, we're 14-14," Grizzlies Head Coach David Fizdale said after the Grizzlies lost to the lowly Brooklyn Nets on Monday night. "We are a mediocre basketball team. And I'm not going to be satisfied with mediocrity."
Fizdale changed his starting lineup, swapping out Andrew Harrison for Tony Allen and Brandan Wright for JaMychal Green. Mike Conley had a stellar night, scoring a game-high 32 points. But it didn't matter. The Grizzlies seemed allergic to defense and lost 122-109.
With Brooklyn sporting a 10-51 coming into the game, the Nets were the team "you're supposed to beat" -- or at least that's how fans saw it. No doubt the players felt that way also, having dropped back to back games in Dallas and Houston over the weekend.
But as any NBA player or coach will tell you: These are NBA players. And they will beat you if you don't show up to play.
Check out my Three Point Play on the game below!