If you 'feel' your employer has wronged you, get out of your 'feelings' — and get some evidence
Myra Hamilton, Special to The New Tri-State Defender | 3/4/2017, 12:59 p.m.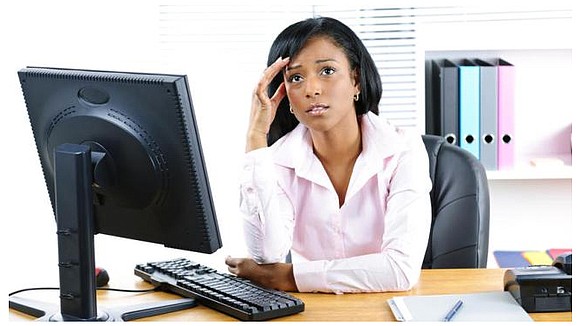 What should you do if you "feel" you are the subject of discrimination on the job? Where should you even start? These are among the many questions employees ask when they are not quite sure what to do or how to move forward in getting to a resolution.
My intention with this series of articles is to empower you with basic information to consider. Hopefully, the information will provide an understanding of the type of data that the U.S. Equal Employment Opportunity Commission or the Tennessee Human Rights Commission would need to confirm that you have been discriminated against in implementing and performing the scope of your assigned duties.
I will start with very basic knowledge and build on it more in future issues.
With that said, you need to know that Tennessee is an at-will state and your employer does not need good cause to fire you. Period. Tennessee law presumes that you are an employee at will. With that very important point stated and behind us for now, let me first be brutally honest and unambiguously clear regarding your "feelings" before we move any further.
Did you know that your strong feelings or suspicions are not the same as evidence? The credibility, merit and success of your allegation of unlawful employment practices isn't based on your feelings. It's not based on the feelings of your co-workers or family members. No, it is totally and completely based on your evidence. You must show your evidence based upon events that occurred within a specific period.

You need to consider the actual employment action itself before you move forward and report your feelings of alleged unlawful discrimination to your manager or human resources. I say this because let's face it: Countless things happen on the job every day — things that are unkind, unpleasant, unfair, and/or downright insulting.
Sometimes these things happen because of poor management. Maybe because someone is mad at you or dislikes you. But that doesn't mean it's unlawful, regardless of how unfairly you feel you've been treated.
Your manager's decision can indeed be unfair but unfortunately not unlawful. An employment decision can be based on false information or false assumptions — and not be unlawful. Your supervisor can even fail to comply with a union contract or your employer's policies, and still not be considered unlawful. So be careful before you get all "in your feelings."
If you do have credible evidence in hand, and it's strong enough to go forward, what should you know now? The evidence is what you will need to help direct your HR professional, an EEOC investigator and a judge and jury, that it is more probable than not, that your alleged personnel decision was indeed discriminatory.
You want your evidence — not your feelings — to be so obvious that anyone could conclude that what happened to you was unlawful. Your allegations will depend on the strength of your evidence. Your evidence must demonstrate that your rights were violated.
Your evidence is your supportive documentation to substantiate your allegation. The standards of proof that EEOC or the THRC requires are those that have been established by regulation and by the courts in lawsuits involving employment discrimination.
In my next column, we'll dig into standards of proof. Stay tuned!
DISCLAIMER: This information does not constitute legal advice for your specific case and does not establish an Attorney-Client relationship. You should consult an Attorney. The Tennessee Commission on Continuing Education does not certify attorneys as specialists in Employment Law. This article is an Advertisement for Attorney branding and marketing purposes. Attorney Myra Hamilton is duly licensed to practice law in Tennessee, on the EEOC Attorney Referral List and has been consistently and consecutively since 20ll listed as a POWER PLAYER among Employment Attorneys by Inside Memphis Business Magazine as well as maintain an excellent rating by Avvo.com as an Employment Attorney. She is a Top North American Professional selected by American Registry, listed as a Woman to Watch by Memphis Magazine. She can be reached by phone at 901 471-3242 or via email unlawfulemploymentpractices@gmail.com www.hamiltonentertainmentemploymentlawgroup.com