SUMMER ACTIVITIES
Tommi Matthews, Special to The New Tri-State Defender | 6/30/2017, 9:40 a.m.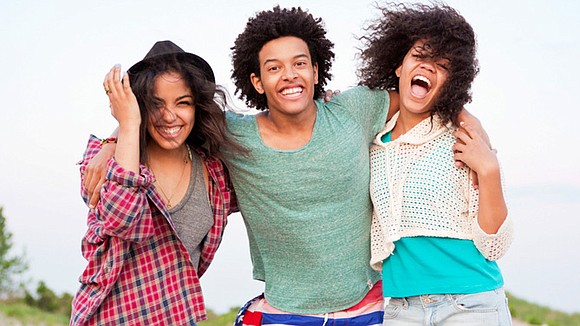 Want to keep your teens in Memphis busy this Summer?
Here is a list of Camps, Vacation Bible Schools, Teen job openings, Volunteer Opportunities, and low cost recreational activities your teen can participate in all summer!
The Art Project Summer Camps – (June – July)
The Art Project has several summer camps available for children ages 5 – 10. Camps focussing on drawing, painting, robots, fashion, 3D art, and even Star Wars, kids can learn to love art and explore their creativity openly. All camps run from 9 am – 11:30 am with early care available at 8:30 am. Mini art camp runs for 4 days and costs $125 and all other camps run for 5 days and cost $160. Art Project members get 15% off the total cost of camp.
Grizzlies Basketball Camps – (May 30 – August 3)
Boys and girls can show their grit at the Memphis Grizzlies Basketball Camps. Kids ages 7 – 16 get 28 hours of camp instruction on basketball skills from the pros. You also get a reversible jersey and 2 Grizzlies game tickets. Camps are all across Memphis and last from 9 am – 4 pm. The cost for a week of camps ranges from $225 to $375.
St. George's Independent School Summer Camps – (June 5 – Aug. 4)
St. George's Independent School is offering many summer camps covering academics, adventure, athletics, arts, STEM, and more! Camps including ACT prep, , and creative writing will educate and improve kids academic skills. Camps like explore 901 and Amplify Memphis will show kids why Memphis is amazing. Camps such as robotics, Lego master builders, and digital game design will show children that STEM jobs are cool. Camps including visual arts, performing arts, and music will open imagination within campers. Costs for some camps are as low as $150.
Orpheum Summer Camps
(June 12 – 16, June 26 – 30)
The Orpheum has several summer camps for kids entering grades 4 – 6, grades 7 – 9, and grades 10 – 12. Each camps aims to engage campers with the performing arts and theater. The Rising Stars Camp will work with songs a choreography from the upcoming Orpheum Broadway season. Junior Broadway Bootcamp and Senior Broadway Bootcamp brings students together to learn from theater professionals and create their own skits. Cost for most of the camps is $250, with the Musical Theatre Intensive costing $325.
KROC Memphis (June – August)
KROC Memphis has 9 weeks of camp for kids ages 4 – 12. Times for camps are dependent on the camp, but the earliest start at 8:30 am and end at 4:30 pm at the latest. Camps cost between $115 and $135.
Memphis College of Art – (June – July)
The Memphis College of Art offers different art class for kids ages 5 – 18 and junior camps for ages 4 – 6 throughout the summer. You can register for morning sessions from 9 am – noon, afternoon sessions from 1 pm – 4 pm, all day, extended mornings, and extended afternoons.. The cost for camp is $175 for one class, $165 for a second class, and $160 for any additional added classes. Classes range from exploratory creative expression to rigorous investigation of design principles.