'Where is the black girl leadership?' Wrong question
Carlissa Shaw, Special to The New Tri-State Defender | 6/29/2017, 12:06 p.m.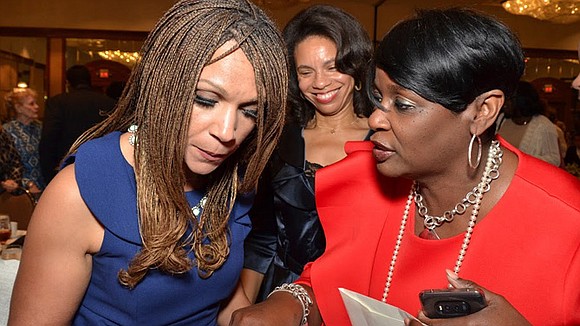 The Memphis chapter of the National Association for the Advancement of Colored People held its Centennial Freedom Fund Luncheon at the Hilton Hotel in East Memphis last Saturday. The event was attended by local civic leaders and elected officials. Presumably, they were all there to support the cause and hear the words of this year's very esteemed keynote speakers, Melissa Harris-Perry, writer, professor and political commentator, and Tennessee's former Ninth District Congressman Harold Ford Jr.
Both speakers wowed the crowd with their introspective ideas and the uncanny ability to captivate the crowd. While Ford took the "son of Memphis" approach to his address often referencing people, places and memories of the place he calls home, Harris-Perry took the more scholarly approach with a PowerPoint presentation.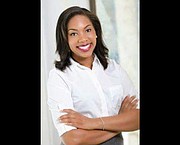 Her PowerPoint showed statistical data regarding poverty, wages and their association with gender and race. With much applause, she praised the participation of black women in the electoral process, citing that 74 percent of black women voted in the last national election. The only other countries with such lofty numbers are those where it is illegal not to vote, she said.
Harris-Perry ended her presentation with a question: "Where is our black girl leadership?"
For me, that brought this question to mind: Exactly how many women of color are in elected office in the United States of America?
According to recent research conducted by the Eagleton Institute of Politics at Rutgers University, women of color constitute 6.4 percent of the 535 members of Congress, 2.9 percent of the 312 statewide elective executives and 5.4 percent of the 7,383 state legislators. In the nation's 100 largest cities, seven women of color serve as mayor; four of which are black.
Now, to add to this information, black women have been obtaining degrees at a consistently higher rate for the last eight-plus years, according to data from the National Center For Education Statistics.
Also, in the last presidential election, black women were by far Hillary Clinton's strongest supporters at 94 percent. By contrast, 53 percent of white women supported Donald Trump. (www.cnn.com/election/results/exit-polls).
But with these facts and statistics, we are still asking, "Where is the black girl leadership?"
Black women are present, active, educated and engaged. We are here! The question is not, "Where are we?" but, "Where are our barriers to lead?"
Earlier this year, I was asked to be a part of a group to reform the Shelby County Democratic Party, which was disbanded by the state organization about a year ago. From that committee, I was elected co-chair to serve alongside esteemed attorney David Cocke, an older white male. I am, in some circles, an esteemed attorney but at a minimum up and coming.
Although my daughter was a mere four months old at the time, I answered the call to leadership. Those who obviously did not know my outspoken personality, background in politics, law degree or experience drafting largely met my selection with skepticism. I often jokingly say that although I am young, "I ain't new to this. I'm true to this."