2017'S BEST & WORST STATES FOR CHILDREN'S HEALTH
BlackDoctor.org | 6/26/2017, 11:39 a.m.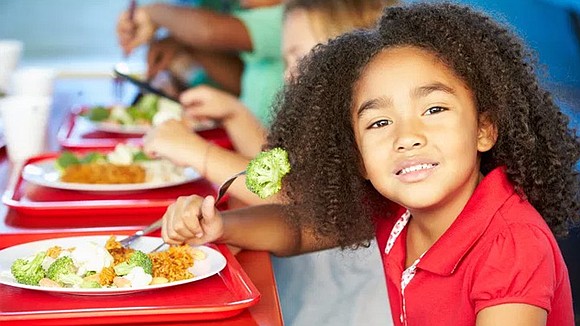 Raising a child in America is not easy and it's not cheap either. In fact, it's more expensive than ever due primarily to health care. While more kids are insured today than at any other point in history, many are having to use the health care options more. Could that be because we aren't as proactive in preventive health care or could it be other factors?
Either way, the folks at Wallet Hub have comprised a comprehensive list of the best and worst states for our children's health. Within the list, there were some interesting stats. See below:
Highest Infant Death Rate
Georgia
Alabama
District Of Columbia
Delaware
Mississippi
Most Pediatricians & Family Doctors Per Capita
District of Columbia
Vermont
Delaware
Nebraska
Massachusetts
Highest % of Overweight Children (Ages 10-17)
Mississippi
Georgia
New Mexico
Louisiana
North Dakota
Highest % of Children With Bad Teeth (Ages 1-17)
Texas
Arizona
California
New Mexico
Nevada
Here's the complete list of all 51 states and their ranking:
51 Nevada
50 Mississippi
49 Arizona
48 Alaska
47 Texas
46 Montana
45 Georgia
44 Arkansas
43 South Carolina
42 Oklahoma
41 New Mexico
40 Indiana
39 Louisiana
38 Alabama
37 Florida
36 West Virginia
35 Kentucky
34 Tennessee
33 California
32 Wyoming
31 Oregon
30 North Carolina
29 Utah
28 Ohio
27 Virginia
26 Washington
25 Idaho
24 Kansas
23 Wisconsin
22 Michigan
21 Nebraska
20 New York
19 Maryland
18 Maine
17 South Dakota
16 Illinois
15 Pennsylvania
14 Colorado
13 North Dakota
12 Missouri
11 New Jersey
10 Minnesota
9 District of Columbia
8 Delaware
7 Rhode Island
6 Hawaii
5 New Hampshire
4 Iowa
3 Connecticut
2 Massachusetts
1 Vermont
Highest % of Children in Excellent Health (Ages 0-17)
North Dakota
South Dakota
New Hampshire
Vermont
Missouri