About Emmett Till's dad
Mabra Holeyfield, Special to The New Tri-State Defender | 6/24/2017, 11:35 a.m.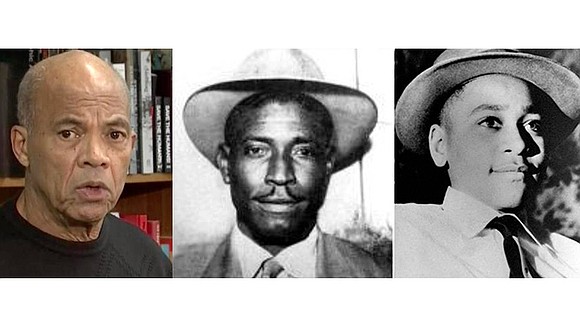 Much has been written lately about the fact that the woman who accused Emmett Till of inappropriate behavior has recanted her story.
Much has also been written over the years about Emmett Till's mother, who sought justice for the horrific lynching of her 14-year-old son. But what about Emmett Till's father? Why has nothing been written about him?
The question bothered John Edgar Wideman and led to him writing his 21st book – "Writing to Save a Life: The Louis Till File." The book details how Louis Till, Emmett Till's father, was executed by the military on July 2, 1945 for raping and killing an Italian woman. This was 10 years before the lynching of his son in 1955.
Wideman's exhaustive research of the military court's records revealed that Louis Till and Fred McMurray, another black soldier, never had a chance. According to Wideman, "It was decided long before anyone knew their names that some black soldiers were going to take the fall for the crime."
Wideman's research found that the only witness initially stated that he saw a white soldier enter the house where the crime was committed. After meeting with military investigators this witness changed his mind and said he saw a colored soldier enter the house. In spite of no real evidence linking the two soldiers to the crime they were both found guilty and hanged.
While writing the book Wideman visited Italy, where the incident happened. He visited the cemetery where thousands of American soldiers were buried. Louis Till and Fred McMurray were buried in a separate section away from the main cemetery. It was where the dishonorable were buried. There were 90 graves there. Eighty-six were colored soldiers.
I should note that The New Tri-State Defender and The Commercial Appeal wrote articles about a recent study detailing that black troops are far more likely than their white comrades to face court martial or other forms of military punishment.
(Guest columnist Mabra Holeyfield is a Memphis businessman and an owner of the Econo Lodge in Downtown Memphis.)