Southern Baptists are apparently cool with white supremacy
Michael Harriot, The Root | 6/16/2017, 12:12 p.m.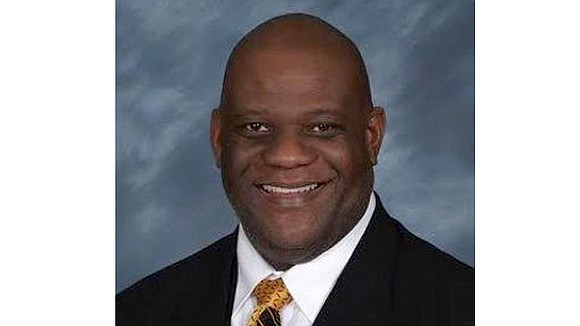 At its national conference Tuesday, the Southern Baptist Convention wholly rejected a proposal to condemn the growing racism of the "alt-right" movement.
According to the Arizona Republic, William D. McKissic Sr., a black pastor from Arlington, Texas, submitted a proposal to the SBC's Committee on Resolutions. McKissic needed a two-thirds vote by the committee to bring the resolution to the full body of the 5,000-member convention for a vote. Even if the resolution didn't pass, the full body could vote to hear McKissic's resolution at a later date.
This didn't seem like too high a hurdle. After all, McKissic knows how to write resolutions—the convention passed his 2014 resolution condemning the Confederate battle flag. Not to mention that all nine other resolutions before the committee passed with nearly unanimous votes.
Plus, these are religious people. This was the religion of Martin Luther King Jr.! Of course they'd vote to condemn the people trying to rebrand white supremacy as "alt-right." McKissic was confident that this was a slam dunk.
After viewing McKissic's proposal, the committee voted – and I'm paraphrasing here – "Nah, bruh."
Make that a double "Nah, bruh."
Not only did McKissic's resolution not receive a two-thirds vote, but the committee voted that they didn't even want to listen to that (b..s…) again. (Again, I'm paraphrasing here, because I know quite a few baptists, and they'd never refer to anything as "that b…s...." The ones I know would say "that m…..f…… b..s…") McKissic's resolution didn't even get enough votes to be tabled or a later date. McKissic was sorely disappointed and said that criticism of his resolution by committee Chairman Barrett Duke was "unfair" and "inappropriate."
"He's allowed to attack this resolution from the floor of the Southern Baptist Convention, and I'm not allowed to respond?" McKissic said. "I'm shocked that this would be permitted."
To be fair, Duke said, "The resolution just contained some significantly inflammatory language that we felt was over the bar."
I guess we will never find out, because the resolution didn't get to the floor where everyone could hear it, vote on it and at least have it as part of the permanent record. There's no way of knowing what was so offensive about McKissic's proposal, right?
Wrong.
For the full text of McKissic's proposal, visit http://bit.ly/2rwEhBr.
Let's be honest—we all know what the problem is: The Southern Baptist Convention has over 15 million members in 47,000 churches and made $10 billion last year. A lot of those people support white supremacy, and the SBC doesn't want to lose those tithes and offerings.
Duke even confirmed this when he said, "Some of the ideology associated with certain people with the alt-right are certainly offensive to us. If we had received a resolution that we believe could speak to those problematic ideologies in a way that would enable us to only speak to those who are associated with the alt-right, we would have been happy to take that up."
Wait ... what? Some of the ideology associated with some people with the alt-right?
When newspapers and magazines started spreading the story, somehow the convention reversed course and decided to hear another draft of the resolution, angering some white people on social media (it's hard to tell if they are Baptist or not, because I consider all Caucasians to be Presbyterian).
I guess when it comes to the hateful rhetoric and views expressed by white supremacists, maybe the Southern Baptist Convention believes what the Bible says:
Only three things will last forever—faith, hope and love ...
But the greatest of these is hate and money.
Again, I'm paraphrasing.