GWERC nonprofit targets economic investment, development in Whitehaven
TSD Newsroom | 6/16/2017, 12:33 p.m.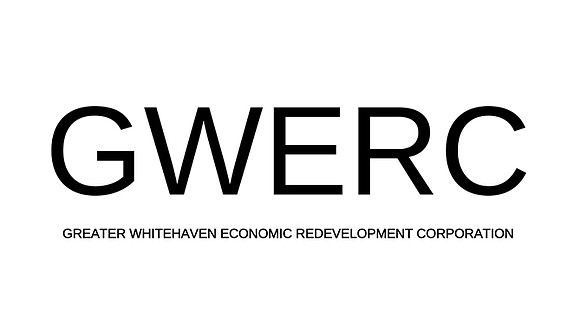 With its board of directors formally announced and an executive committee in place and laser-focused, GWERC is accelerating toward the goal of economic growth that will benefit businesses and residents in Whitehaven.
On Wednesday, the Greater Whitehaven Economic Redevelopment Corporation (GWERC) formally announced its board of directors and named its executive committee. The group also shared a glimpse of upcoming initiatives to promote and support economic empowerment and continued development in the Whitehaven community.
GWERC is a revitalization of the Whitehaven Economic Development Corporation, formed originally in 1990. The district that GWERC represents and supports has more than 100,000 residents and over 800 businesses.
"Whitehaven has been the epicenter of economic growth in Memphis, especially for people of color. Recently, many of the economic initiatives have not equitably benefited the residents and corporations alike," Earle J. Fisher, GWERC's president said.
"GWERC intends to be an ally to corporations and community partners. We understand the need to employ more Whitehaven residents, increase the number of black-owned and minority businesses in the area, and ensure that the whole community is empowered. We are prepared to take on that challenge."
Seventeen board members were chosen in late 2016 by an independent selection committee from a pool of 60 initial applicants. The board has since elected its executive committee: In addition to Fisher, the pastor of Abyssinian Missionary Baptist Church), the other committee members are: Vice President – Christopher Davis, St. Paul Baptist Church; Treasurer – Jason Berger, Olymbec USA); Secretary – M. Donald, founder of Tchulahoma Corridor Neighborhood Watch.
The executive committee and full board has met monthly since December 2016 to establish GWERC's specific goals and strategic initiatives for its first year. GWERC will participate in bimonthly Whitehaven community forums to seek input from Whitehaven residents, business leaders and local government officials as it continues to plan its activities in the coming months.
The initial activities will feature a Whitehaven Economic and Employment Summit. The goal is to bring together residents, businesses and community leaders for discussions on economic opportunity and growth in Whitehaven. There also will be a job fair for Whitehaven residents this September.
GWERC will also begin working with elected officials, business representatives and community leaders on a three- to five-year strategic plan for economic redevelopment in the community. More information is to be posted in the coming weeks on GWERC's new website: GWERCmemphis.com.
"I am so pleased that the Greater Whitehaven Economic Redevelopment Corporation has formed," Memphis City Councilwoman Patrice Robinson said. "This talented board of directors, made up of citizens who live and work in Whitehaven, will bring fresh ideas, new initiatives and tremendous energy, as it works hard to create new economic opportunity and growth for those who need it most in our community."
In addition to Fisher, Davis, Berger and Donald, the board of directors includes:
Tanya Bowley – Visionary Urban Development Corporation;
Otha L. Brandon, Jr. – Community member;
Bill Carrier – API Photographers Inc.;
Shirley Cobbins – Universal Commercial Real Estate, LLC;
Andrea Echols – First Tennessee Bank;
Charles Everett – Fed Ex Services;
William Frazier – Cash Out Solutions Tax Services;
Andre Gibson – Greater Memphis Chamber;
Gary Hahn – Elvis Presley Enterprises;
Lesa Halfacre – Southwest Tennessee Community College;
Gerald Perry – Memphis Police Department (Retired);
Ruth Rawlings – Feed the Needy;
Chuck Strong – Piano's Flowers & Gifts.
(For more information, contact the Rev. Earle J. Fisher, GWERC president, at 901-336-4659; email: PastorEarle25@gmail.com.)