Will the Golden State Warriors visit the White House after winning NBA title?
theGrio | 6/14/2017, 11:53 a.m.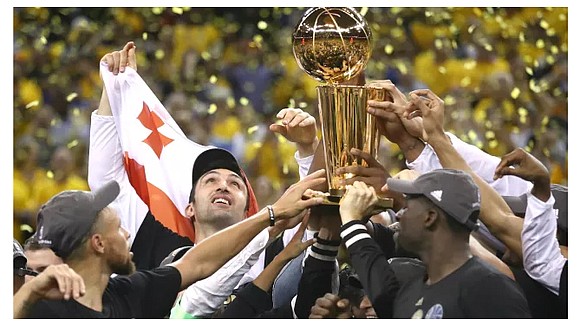 The Golden State Warriors won the NBA Finals on Monday night, and by Tuesday morning, rumors were already swirling that they were not going to make the traditional trip to the White House to celebrate their title.
CNBC analyst Josh Brown cited "reports" just hours after the team won indicating that they would not be going, but a statement from the team seems to contradict that.
"Today is all about celebrating our championship," the Warriors said in a statement responding to a Business Insider request for comment. "We have not received an invitation to the White House, but will make those decisions when and if necessary."
It's no secret that Warriors head coach Steve Kerr isn't a supporter of President Donald Trump, saying of the president, "To be a great leader, there have to be some qualities in there. Has anyone ever thought that Donald Trump was a great leader?" And he isn't the only one, as many of the players have been outspoken critics of Trump as well.
However, the Warriors went to the White House in 2015 for their first title win, when Barack Obama was in office.
Officially, the Warriors still haven't said that they won't go, so we'll just have to wait and see.