KAM'S KAPSULES: "Megan Leavey" predictable but satisfying.
Also opening: 47 Meters Down, The Mummy.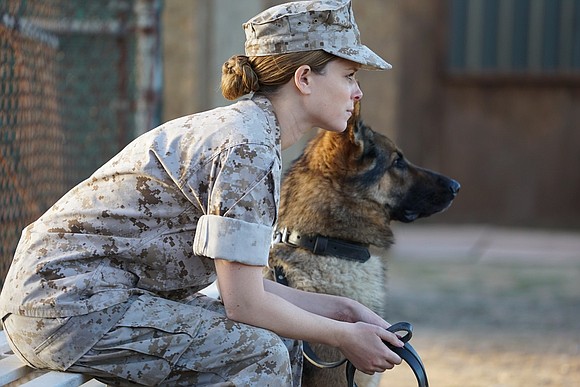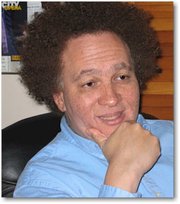 In "Megan Leavey," Marine bonds with dog in man's best friend drama
Five years ago, Mike Dowling published "Sergeant Rex," a memoir about the unbreakable bond he'd forged with a bomb-sniffing dog while conducting over 35 missions on the front lines of Iraq. Now, another Marine, Corporal Megan Leavey, is the subject of a docudrama "based on a true story" chronicling her suspiciously-similar relationship with the very same German shepherd.
Directed by Gabriela Cowperthwaite, the film stars Kate Mara as the title character, with veteran thespians Edie Falco and Will Patton in support roles. At the point of departure, we find the rudderless protagonist enlisting in the service more out of a lack of direction than a sense of patriotism.
But after completing basic training on Parris Island, she finally finds her true calling upon being assigned to the K-9 unit. Uncontrollable Rex is on the verge of being declared unfit for active duty by the base's impatient veterinarian,.Dr. Turbeville (Geraldine James), when an intrepid dog whisperer begs for an opportunity to soothe the savage beast with a little TLC.
Drill Sergeant Martin (Common) intervenes on her and the hound's behalf. Then, exhibiting the patience of Job, Megan is the first soldier with the tender touch necessary to tame Rex. The two soon become inseparable and, the next thing you know, they're shipped overseas to search for IEDs buried in the dangerous desert sands of Iraq's Anbar Province.
The deployment initially proves uneventful other than Megan's crossing paths with potential love interest, Corporal Matt Morales (Ramon Rodriguez). Too bad he likes the Mets while she's a rabid Yankees fan.
Unfortunately, before love has a chance to blossom, Megan and Rex are injured in a blast and shipped back to the States for rehab at facilities far apart from each other. By then, Megan's already developed an attachment to the hound that's almost illegal. She's convinced Rex belongs to her, not to the U.S. Military. So, she spends the rest of the picture cutting through bureaucratic red tape 'til their tearful reunion. Aww!
Pat and predictable, yet a sentimental enough journey to leave you weepy in spite of yourself.
Very Good (3 stars) Rated PG-13 for violence, profanity, mature themes and suggestive material Running time: 116 minutes
See a trailer for Megan Leavey.
Also at theaters this weekend:
The Mummy (PG-13 for action, violence, partial nudity, scary images and suggestive content) Sofia Boutella assumes the title role in this reboot of the horror franchise revolving around an ancient princess entombed for millennia in a crypt buried deep in the desert who is suddenly revived as a terrifying malevolent force. Co-starring Tom Cruise, Russell Crowe, Courtney B. Vance and Annabelle Wallis.
My Cousin Rachel (PG-13 for sexuality and brief profanity) Adaptation of Daphne du Maurier's classic novel about a revenge-minded Englishman (Sam Claflin) who finds himself falling in love with the cousin (Rachel Weisz) he suspects murdered his guardian (Iain Glen).With Holliday Grainger, Andrew Knott and Poppy Lee Friar.
It Comes at Night (R for profanity, violence and disturbing images) Post-apocalyptic suspense thriller about a couple (Joel Edgerton and Carmen Ejogo) with a son (Kelvin Harrison, Jr.) who successfully evade the deadly plague terrorizing the planet until, against their better judgment, they decide to share their cabin in the woods with a desperate family seeking refuge from the scourge. With Christopher Abbott, Riley Keough and Griffin Robert Faulkner.