Fed Up campaign promotes more jail time for gun crimes
'Increased incarceration is not going to help,' state lawmaker says.
Montee Lopez, Special to The New Tri-State Defender | 7/27/2017, 1:47 p.m.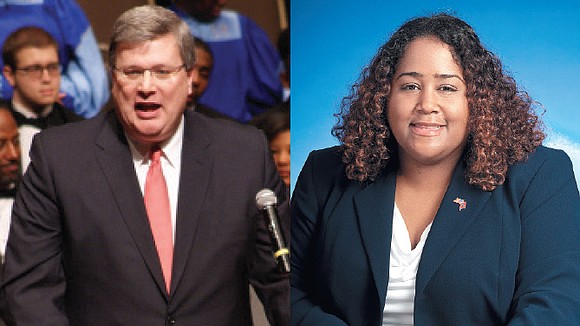 The "Fed Up" campaign detailed on Monday targets gun crime with advertising, aggressive investigations and maximum-sentence prosecutions. And while Mayor Jim Strickland and other elected officials are solidly behind the effort, there is pushback.
"I don't think it's the best direction to go in," State Rep. Raumesh (District 91) Akbari told The New Tri-State Defender on Wednesday.
While there's no denying that violence is up in Memphis, Akbari said care must be taken to be "smart on crime instead of just tough."
"We need to look at the underlying issues of crime in the city ... look at education, social issues, conflict resolution," Akbari said, noting the many violent-crime incidents involving a victim and perpetrator who know each other.
At TSD press time, Memphis had recorded 114 homicides, with the most recent being the death of a 18-year-old male early Wednesday morning. Before that, a 17 year old was killed in an attempted robbery. An 18 year old and a 16-year-old boy have been arrested and charged with first-degree murder in that case.
"This campaign will put violent criminals on notice," Strickland said on Monday. "You'll get a minimum of eight years in state prison for just having a gun, and when possible, we'll seek justice through our federal courts."
Under Fed Up, a 15-year sentence could be handed down in federal court, if prosecutors so choose to file. And note this: there is no parole in the federal system, although prisoners can earn reduced terms for good behavior.
"If you use a gun to hurt somebody, if you use a gun illegally, you will be put in jail," Strickland said. "We're just being honest with you."
The campaign came on the heels of a new law stemming from legislation introduced by Sen. Mark Norris (R-Collierville). Among other things, the law significantly lengthens jail time for those convicted of a felony if they previously have been convicted of an offense involving the use or attempted use of force.
This new campaign lines up with the Shelby County District Attorney's "no plea bargaining policy."
"For those who choose to hide behind a gun to bully and rob our law abiding citizens, you will be disarmed, prosecuted and punished to the full extent of the law," Shelby County District Attorney Amy Weirich said.
The Fed Up campaign will be heavily promoted on various media. Radio and TV commercials – $300,000 worth – have been purchased to get the word out.
Akbari said getting the word out about the new anti-crime campaign is important, especially in the African-American community.
"Memphis is a majority African-American population. It could effect us, especially those with criminal records."
Akbari also encourages anyone with a felony on his/her record to get it expunged, if eligible, as soon as possible. She introduced legislation that led to a law reducing the expungement fee from $350 to $180.
Taking a big-picture view of the crime situation, Akbari said, "Increased incarceration is not going to help."