Carter retains attorney after doctor calls her 'Aunt Jemima'
Dermatologist: "Anything that tarnishes my respect for her was a misspoken blunder on my part."
Tony Jones | 7/27/2017, 1:46 p.m.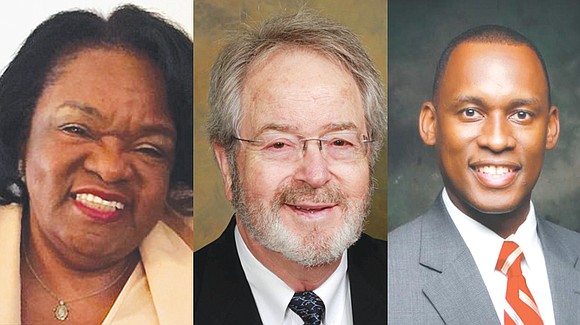 Retired Navy veteran and Democratic Party activist Lexie Carter has retained attorney Van D. Turner Jr. to guide her as she explores potential legal action against dermatologist Dr. James Turner, who twice referred to Carter as "Aunt Jemima" during a July 11 visit to his office, she said.
Media as far away as London, England jumped on the issue after Carter vented on Facebook, then called The New Tri State Defender's media partner WMC TV5, which reported her shock and dismay.

"I'm still not sleeping well," Carter said.
Carter did not deserve the treatment she received from Dr. Turner, her attorney said.
"She has been emotionally scarred, and we are making sure that she takes the time she needs to heal," Turner said. "We, however, cannot just let Dr. Turner's behavior go unchallenged. We will be pursuing all means at our disposal to make sure Dr. Turner understands that what he did was wrong and harmful.
Delivering what he considers an on-air apology, Turner said, "Ms. Carter is one of our very dear patients and has been for years. She is one of many African American patients and I count it a privilege to be their doctor. Anything that I said that tarnishes that image and my respect for her was a misspoken blunder on my part and was not intended to show disrespect for Ms. Carter. I am very sorry for that misunderstanding."
Shedding tears during her television interview, Carter said she would file a formal complaint with the state medical board. Tennessee's Department of Health website carries a link to file complaints.
"It was a non-apology to me," Carter said of Dr. Turner's statement, adding that she called his office twice before getting a response.
"When I spoke to him," she recounted, "he had already spoken to the station. I had called and was on hold for about fifteen minutes before he finally came on and spoke to me, trying to change my reality.
"He said I guess when you went home you became more upset about it. I knew that the look on your face let me know that you didn't like it and that's when I apologized."
Carter said she replied, "No sir, you did not apologize."
What Dr. Turner said next really "blew my mind," Carter said.
"He told me that the only people he calls 'Aunt' is someone I really have respect for. He said that's what he told Channel 5, that's when I knew he had talked with them."
Carter said a regular staff member and a physician's assistant in training witnessed the incident.
"A lot of people have asked me how come I didn't have a black dermatologist in the first place, but it's a matter of insurance," she said.
"I first started using Dr. Turner maybe 20 years ago. We had just retired, and at the time there were no black dermatologists that would accept our insurance. And now we're on Medicare, and it was explained to me that Turner had to see me. My skin care needs had been taken care of by physician's assistant Lori Easley."

Dr. Turner's office was contacted for comment but had not responded by TSD press time Wednesday night.