Black Wealth 2020
New economic justice movement aims to 'turbo charge' black wealth in America.
Hazel Trice Edney, TriceEdneyWire | 7/27/2017, 1:47 p.m.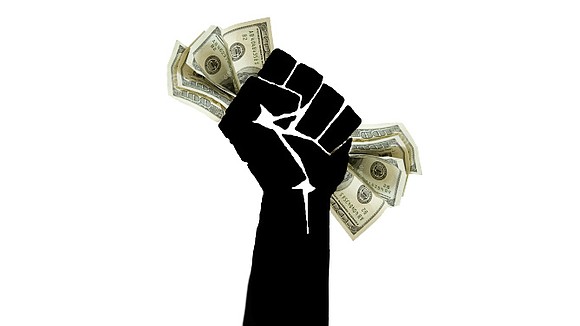 by Hazel Trice Edney
Trice Edney Wire
According to the following statistics, the economic condition of America's black community is in dire straits:
A recent study by Harvard University found that homeownership in the black community stands at only 42.2 percent in the nation's largest metro areas. That's below the Latino-American community, which is at 46 percent and well below the white-American community, which is at 72 percent.
The mortgage denial rate for blacks is more than 25 percent, near 20 percent for Latinos but just over 10 percent for white applicants, according to the Center for Enterprise Development.
The U.S. Black Chambers, Inc. says the lack of access to capital remains the greatest barrier to the establishment, expansion and growth of black-owned businesses.
Black-owned banks, which grant an overwhelming majority of their loans to black people, continue to climb their way out of the disparate hit they took during the great recession while maintaining their historic role in stabilizing black communities.
These revelations illustrating the economic struggles of African-Americans are the driving forces behind the founding of a new group that's leading a movement for black economic justice across America.
Black Wealth 2020, formally established two years ago, aims to lock arms with some of the most historic national civic and civil rights organizations to impact economic outcomes in Black America over the next three years. The group's three-pronged strategy is to increase the number of black homeowners, strengthen black-owned businesses and increase deposits in black banks by the year 2020.
"This is, in my recollection, the first time there's been a systematic effort to draw our community's attention to these very critical issues related to wealth-building and economic self-sufficiency," says Marie Johns, former deputy administrator at the Small Business Administration, retired president of Verizon Washington and a member of Black Wealth 2020.
Specifically, those critical issues are the importance of supporting black banks, the importance of homeownership and the importance of growing black businesses. Johns calls them the "three pillars of economic empowerment."
"If you have strong business ownership, strong home ownership and strong financial institutions, that's freedom," says Johns, chair of the Howard University board of visitors and creator of SBA's Council on Underserved Communities. "It's the closest proximity that we'll get."
The seeds of Black Wealth 2020 were initially planted about seven years ago as several like-minded heads of organizations with economic components began regularly discussing the financial plight of black people.
The group gelled after National Bankers Association President Michael Grant, National Association of Black-owned Broadcasters President Jim Winston and U.S. Black Chamber President Ron Busby joined forces with Congresswoman Maxine Waters (D-Calif.) to push for black business inclusion in a proposed merger between Comcast and NBC Universal.
Winston had asked Waters, ranking Democrat on the House Financial Services Committee, to take action in the situation. Winston then pulled in Grant, who pulled in Busby. The Comcast merger ultimately failed.
But, "We decided to put together some kind of organizational team," recalls Grant, "so that whenever these issues come up, we'll have a united front and we'll have a lot of organizations."